Channel Collections, Server Side Settings, Kids Only Mode, and more. This is a big release.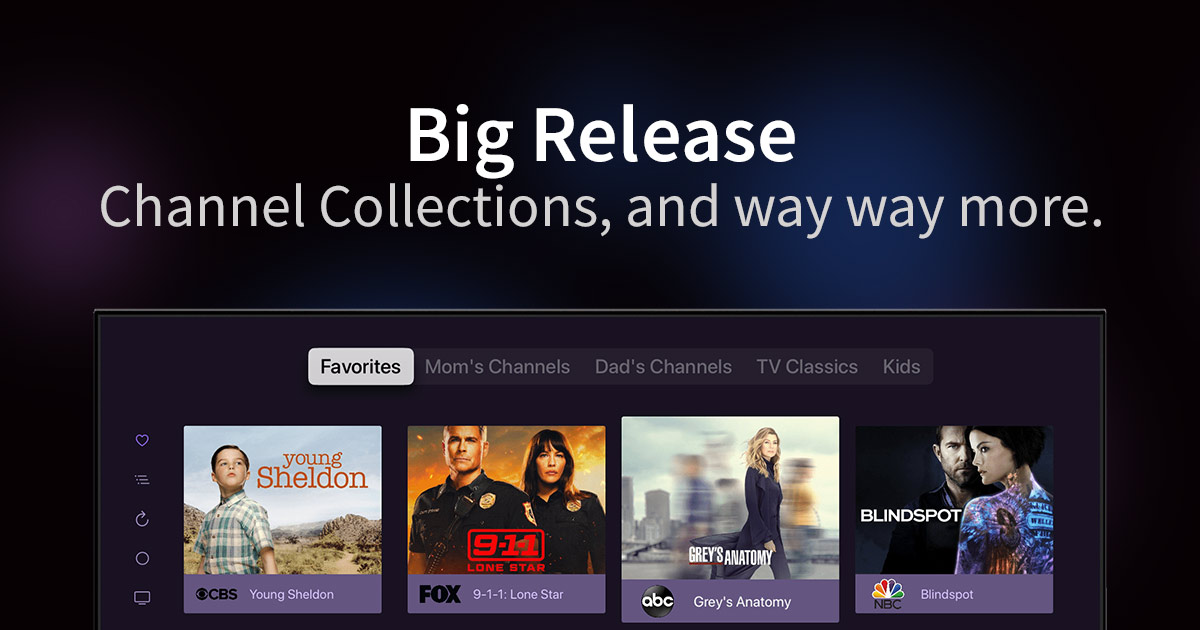 Where do we start? We've been working hard on some features that have combined together to make Channels even more fun and easy to use. These new features solve a lot of problems ya'll have been running in to and we're super excited to get them out there.
Let's start!
Channel Collections
Don't you hate it when you manage your favorite channels and then realize you're going to need to do that on EVERY device in order to keep the experience the same everywhere. Or…wouldn't it be nice if you could filter your channels in On Now or Guide with your own custom set of channels?
Channel Collections are here to end our long nightmare.
With Channel Collections, you curate your own custom groups of channels. Favorites, Mom's Channels, Kids, TV Classics, DIY Channels, anything you want. Next, you apply them to your devices.
Voila, all of your curated sets of channels are now available across all of your devices.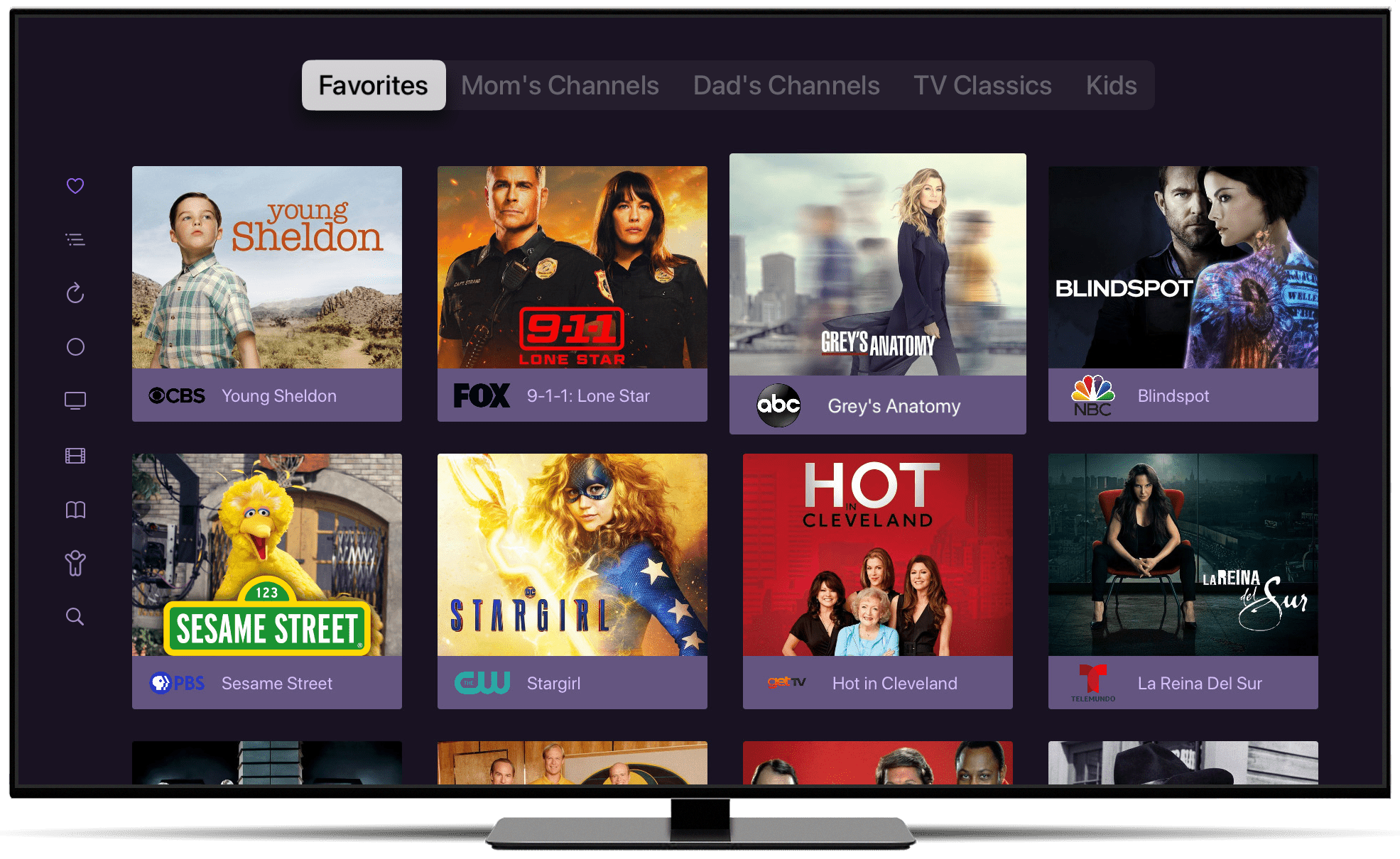 You can now simultaneously surface channels that are lost in your lineup by creating fun categories while also keeping them in sync across devices.
Channel Collections are managed in your Channels DVR Server web admin with really simple tools. Kick it over there to start managing your collections today.
You can learn more about Channel Collections in our support article.
Server Side Settings
Powering Channels Collections is our new Server Side Settings. Every setting available in Channels is now available to be set via Channels DVR Server.
What does this mean?
It means you can now configure your devices in a single place. Server Side Settings can be applied globally, or on a device level. When settings are configured on the server, they are disabled in the Channels app.
You can now configure all of your devices in a single place to ensure they have a similar experience while using them. No more running around to each device to configure it after a new Channels update adds something new.
Settings configured on the server will be disabled on the device. Now you can lock down devices with the settings you prefer, without fear that anyone will change them inside the app.
How do I do it?
Go to the new Clients tab in your Channels DVR Server. From here you can choose settings you want applied to all of your devices. Now, each setting you chose, will propagate to your devices.
Want a certain device to have specific settings? Choose it from the list of clients at the top of the Clients page and configure it the same way. Client specific settings will always override Global settings.
You can learn more about Channel Collections in our support article.
Kids Only Mode
Last year, tvOS and iOS brought you the Kids Section. This year we're taking it a step further with Kids Only Mode.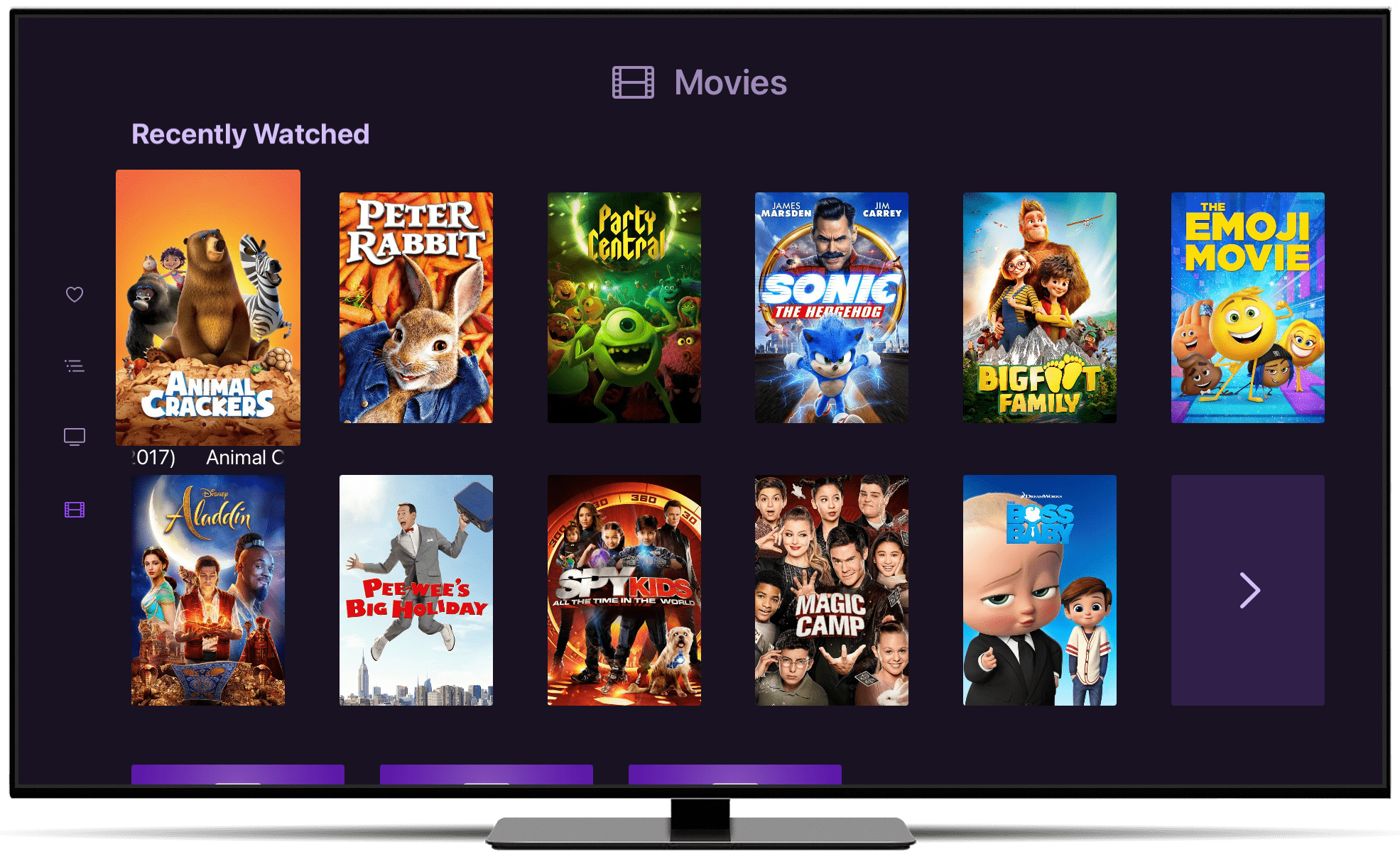 Kids Only Mode will lock Channels down to only display the content you've set for kids. It removes recording and management buttons and gives your kids the full Channels experience while also omitting content from the main library.
This is a great way to put Channels on a kid's personal device, like an iPad, and know they won't run into any content they're not supposed to. It also gives them them the full experience of Channels rather than a single section!
Kids Only Mode is available for tvOS and iOS. It will come to Android TV and Fire TV later this year.
You can learn more about Kids Only Mode in our support article.
BUT WAIT, THERE'S MORE!
This release added a couple of quality of life settings that fans have been asking for.
The category bars in On Now and Guide can now be hidden.
Channel Collections can be chosen for the Quick Guide, as well as a new setting: Current Collection. This will use the current collecting you're viewing, when you start watching a show.
---
Comments
Categories
Recent Posts