Get started with Channels today
Our flexible subscription lets you watch TV your way.
Watch TV Your Way
Channels isn't just a simple DVR. It's your family's favorite way to watch TV.
Smart Recording
Record specific episodes or create a Series Pass to get every new episode that airs.
Search Your Favorites
Did you just hear about a great new show? Search for it right in Channels.
Watch While Recording
Watch a recording that's currently in progress, or choose to watch it live.
Team Pass
Search for your favorite team, create a Team Pass, and never miss a game again.
Up Next
Channels will suggest which shows to watch next based on your history.
Automatic Commercial Skipping
Recordings get their commercials indexed, so commercials are automatically skipped.
Auto Play
Automatically starts playing the next episode after you finish watching.
Shuffle
Start watching episodes of a show in a random order.
Kids Section
Organize your content to show in the Kids section, your main library, or both.
Spoiler Free
Hide the art of episodes or sporting events that you haven't watched yet.
Kids Only Mode
Lock the Channels app down to show only content from the Kids Section.
Virtual Channels
Use content from your library to create personal channels that appear right in your live TV guide.
With all the pro features.
Who says friendly can't be powerful? Get modern TV with all the bells and whistles.
Whole Home DVR
Record in one place, watch on every device in your house.
Auto Prune
Never run out of space. Let Channels manage your recordings.
Flat Files
Your recordings are available as simple video files right on your hardrive.
Tuner Sharing
Watch the same channel on every device, only use 1 tuner.
Hardware Transcoding
Hardware accelerated transcoding for fast remote streaming.
Multiple Tuner Support
Use as many HDHomeRuns as you want, or even prioritize them.
Smart Rules
Use rules to create Virtual Channels or Library Collections and they stay updated automatically.
Image Management
Add your own images to use for TV show or movie art, or channel logos.
Metadata Management
Rich editing tools to ensure the metadata for your content is just right.
---
Add your personal media.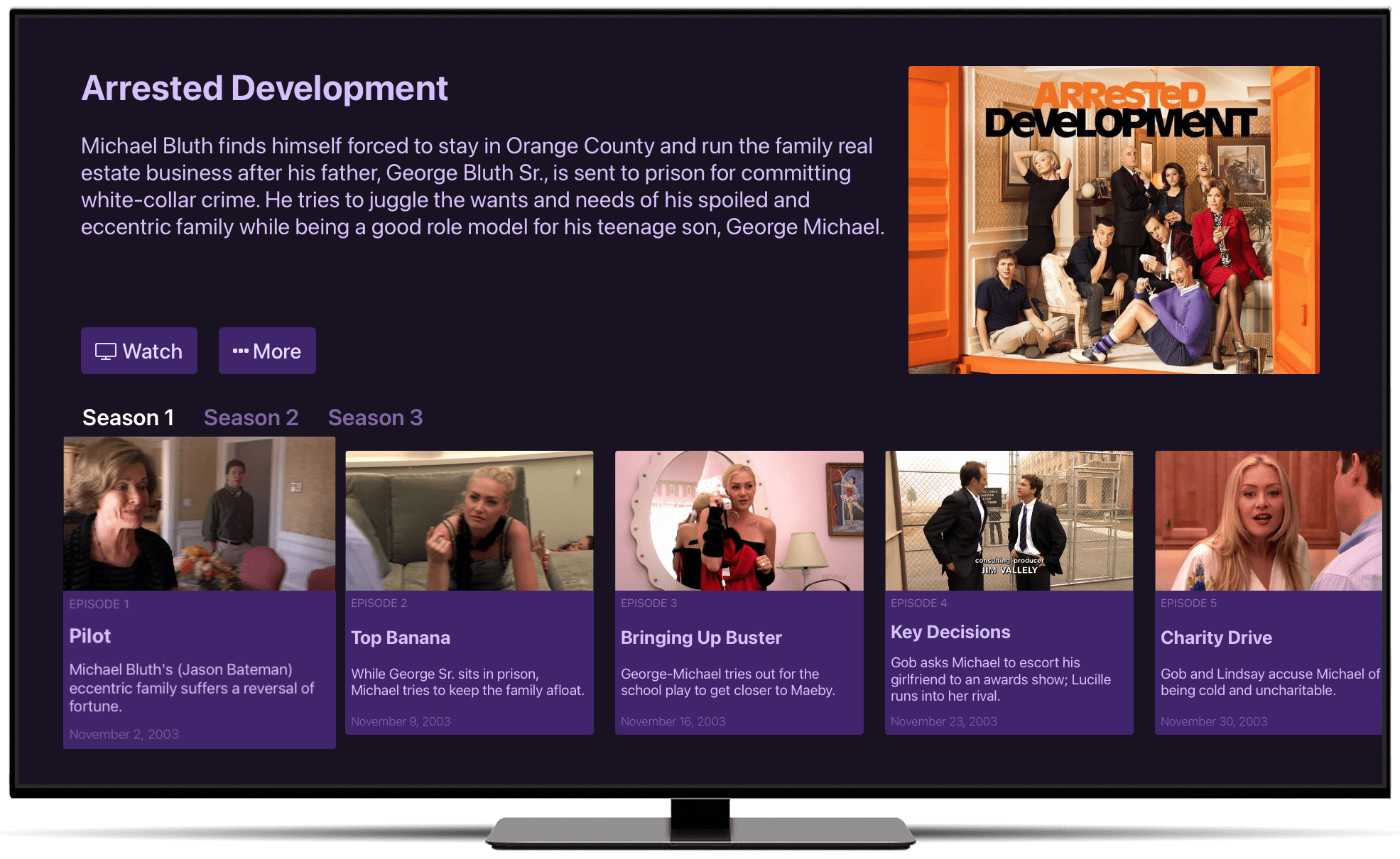 Select your movie, TV, or videos folder on your computer and Channels will add their contents. Your personal media is automatically indexed with art and metadata and available right from your Channels library.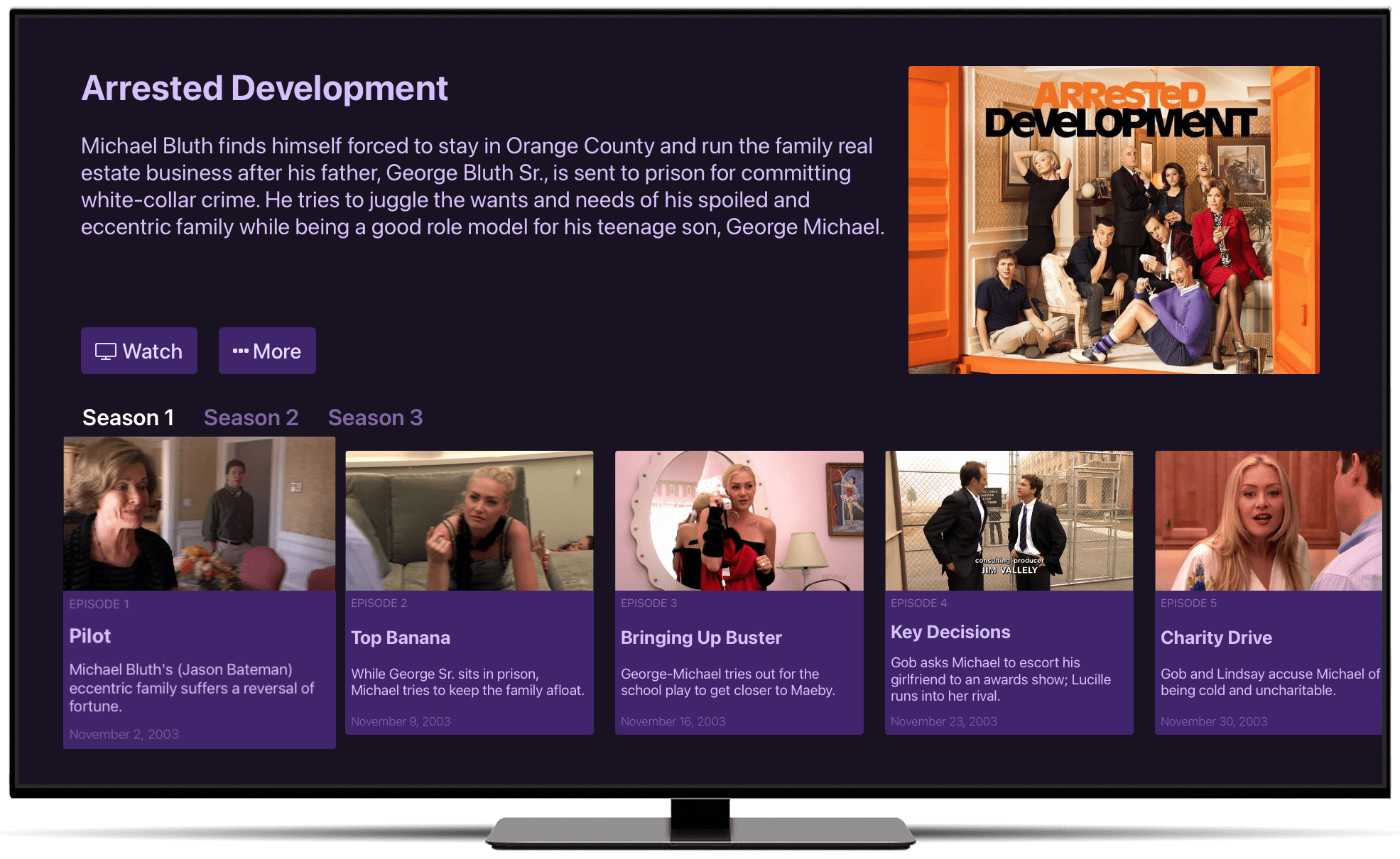 ---
Use your existing provider.
Channels lets you log in with your existing provider to watch and record its channels.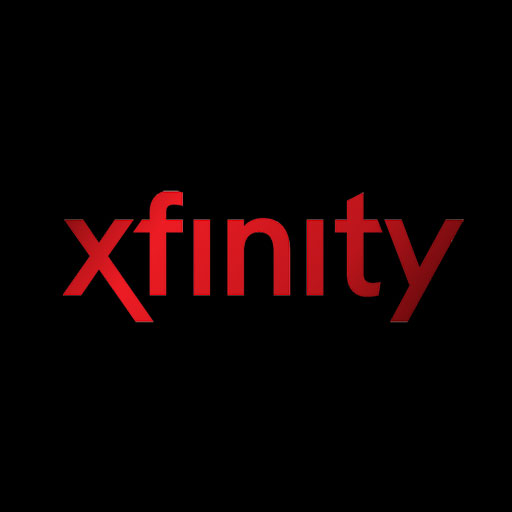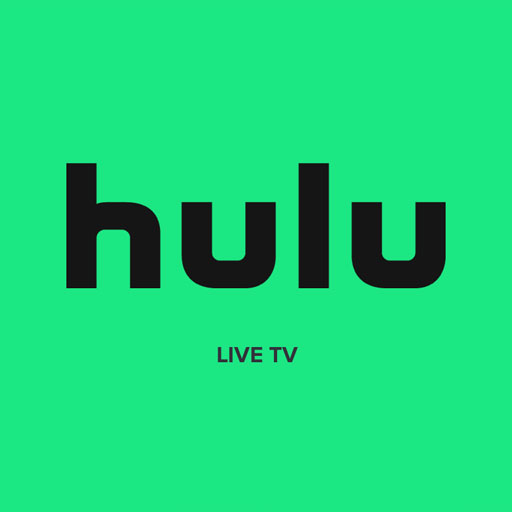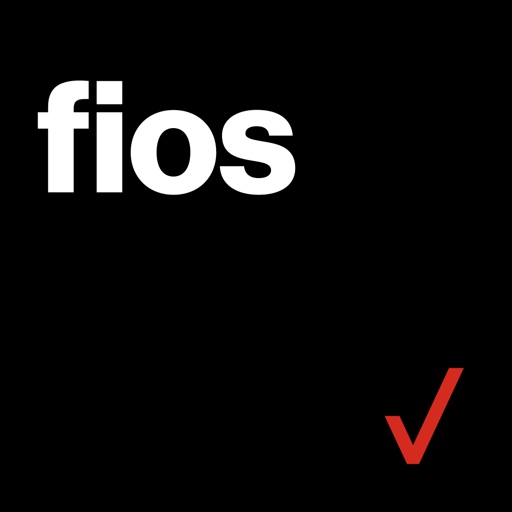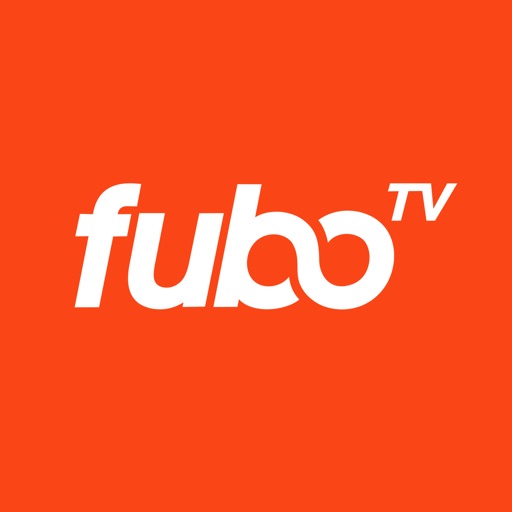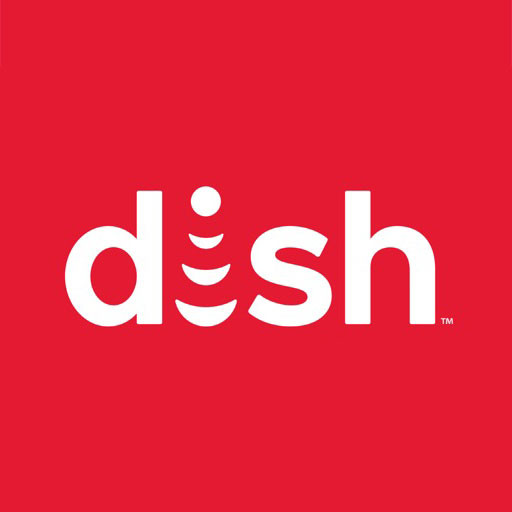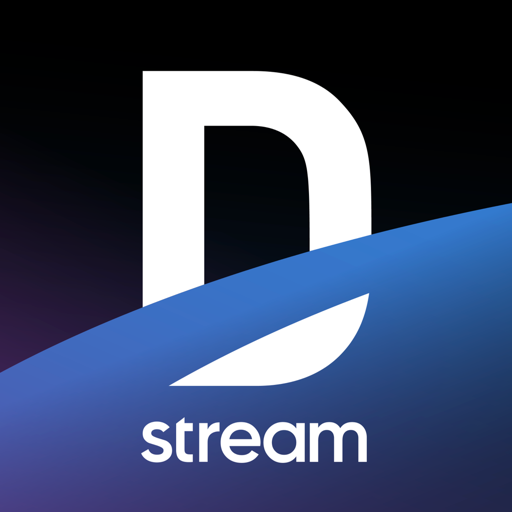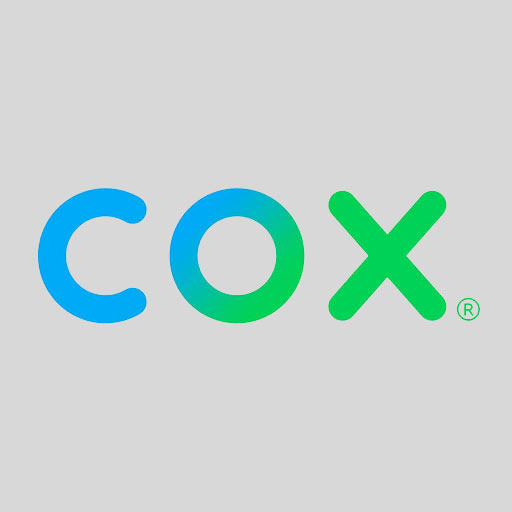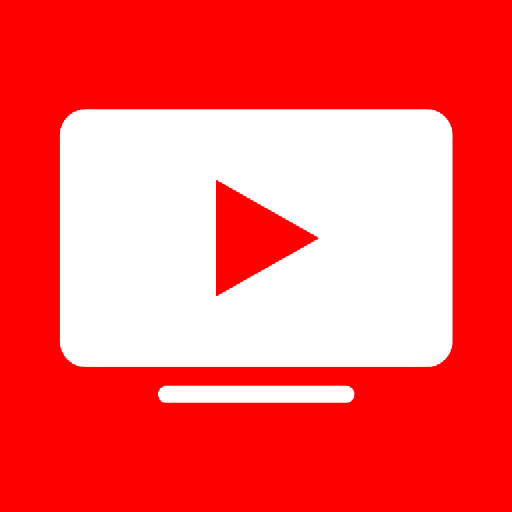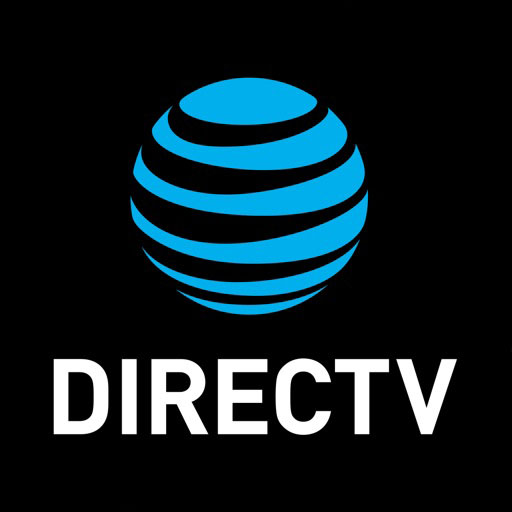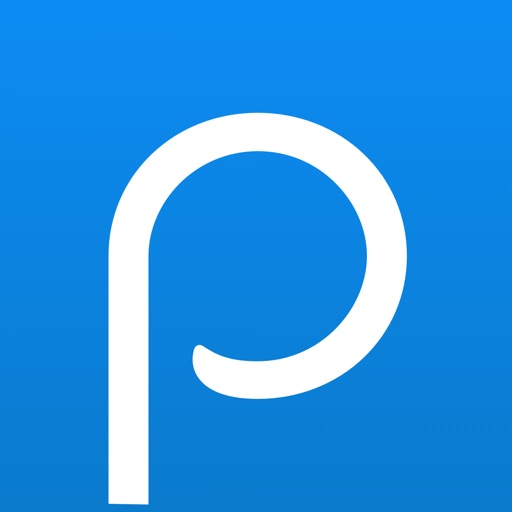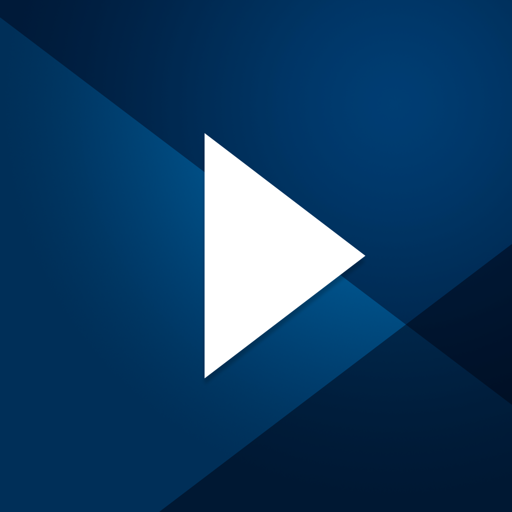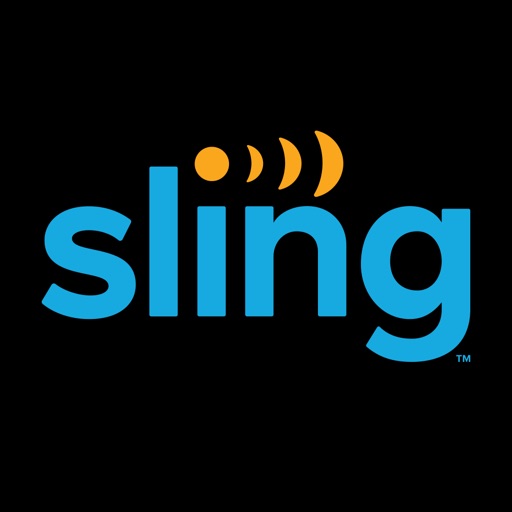 Learn more about how you can use your own TV provider.
---
Manage and watch from anywhere.
Leave your TV shows and movies at home and stream them from anywhere.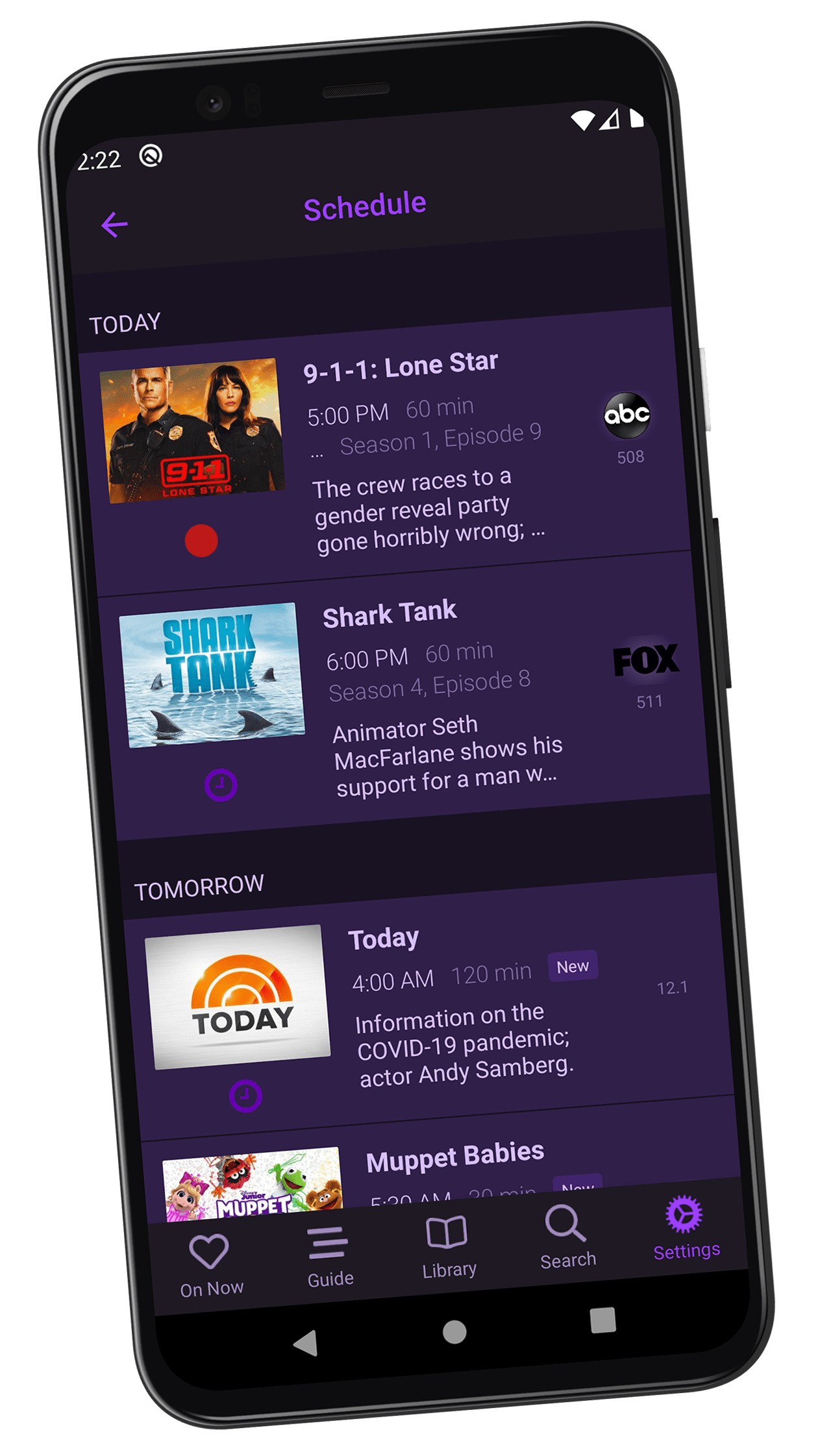 Seamless Management
Manage recordings, create a Series Pass, schedule recordings from the guide or while you watch, from wherever you want.
Watch on the Go
Bring your TV streaming device with you, or just tune in on your phone or tablet.
On Vacation
Relax and don't get behind on your favorite shows.
Away on Business
Watch your own favorite shows in your hotel.
At the Gym
Catch the game while you work out.
On your Commute
Binge your shows on your morning commute.
---
Free apps for all your platforms.
Watch with Channels on every platform.
---
---
More about our Channels DVR Server
Channels DVR Server is a separate application that powers Channels. It runs in your home on Windows, macOS, Linux, FreeBSD, and almost all popular NAS systems. There's no cloud to worry about being down. Your recordings are always available.