Offline Downloads
Take your shows and movies with you.
Download anything in your library directly to your device.
Watch offline or without using data.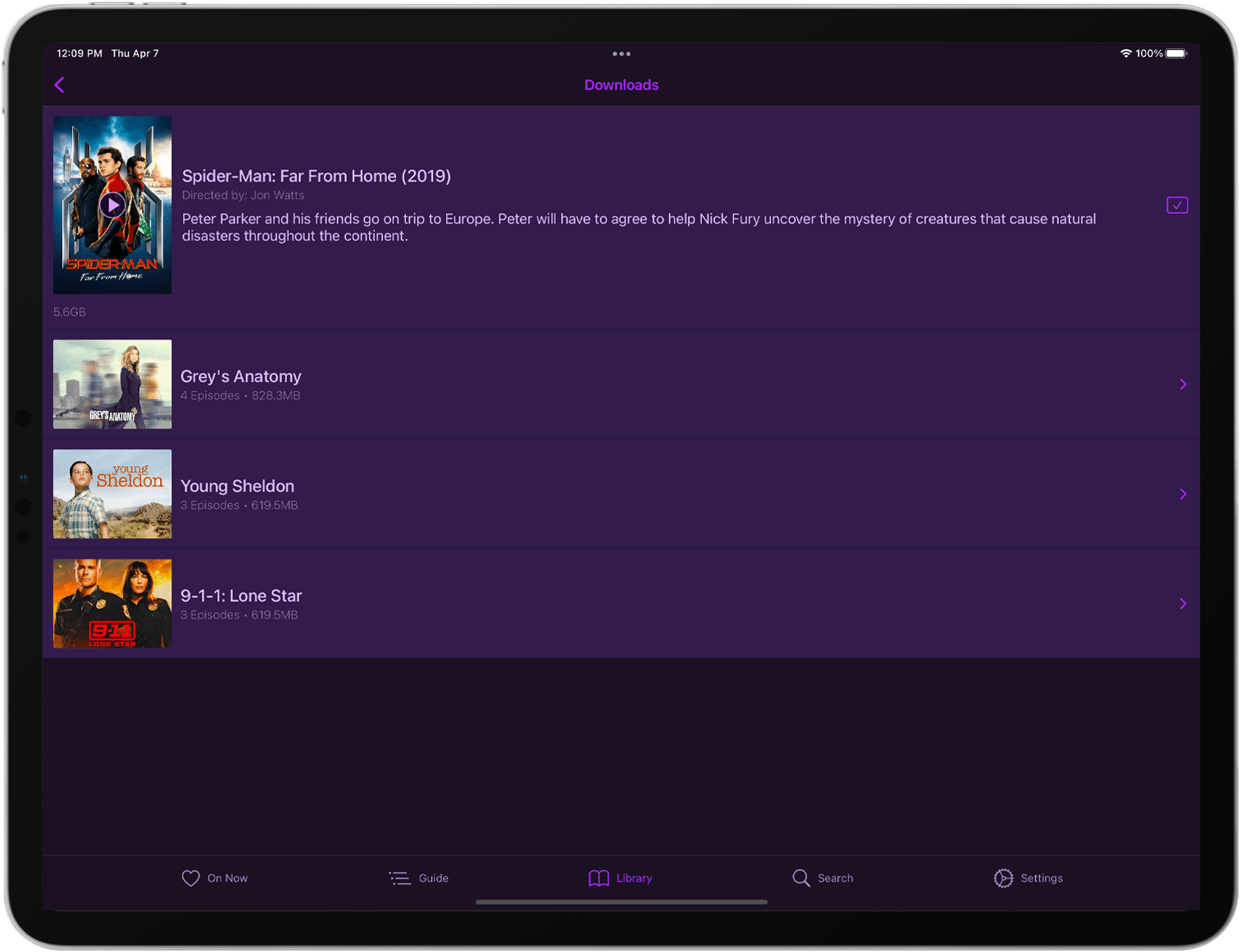 Fill up your device, and keep the kids happy.
Always have something to watch at a moments notice.
Browse, Download, and Watch
Download your movies or shows directly to your device to watch any time or anywhere.
Watch Offline
Watch in Airplane Mode or places without Internet.
Stay in Sync
Your watch history will automatically sync with your library.
Vacation
Load up on movies and TV shows for your long vacation at that remote spot.
Car Trips
Keep the kids busy on long car rides. Or anywhere.
Skip Hotel Wifi
Avoid bad hotel wifi and ensure your TV shows are always watchable.
Do downloads expire?
No. Anything you download to your device from your Channels library will be available until you delete it from your device
If I watch an episode on my device while offline, will it be marked as watched at home?
Yes. Channels will track your watch history on anything you watch offline. The next time your device has a data connection, your watch history will sync back to your Channels library.
Do I have to keep Channels open while it is downloading?
No. Channels will continue to download in the background even when you close the app.
Learn more about the Media Library
Channels is the best way to watch your TV shows and movies. Record or add your personal media and start watching TV your way at home or while away.