Watch Channels in your Tesla.
With Channels, you can watch your recordings and live TV right in your car while you're charging.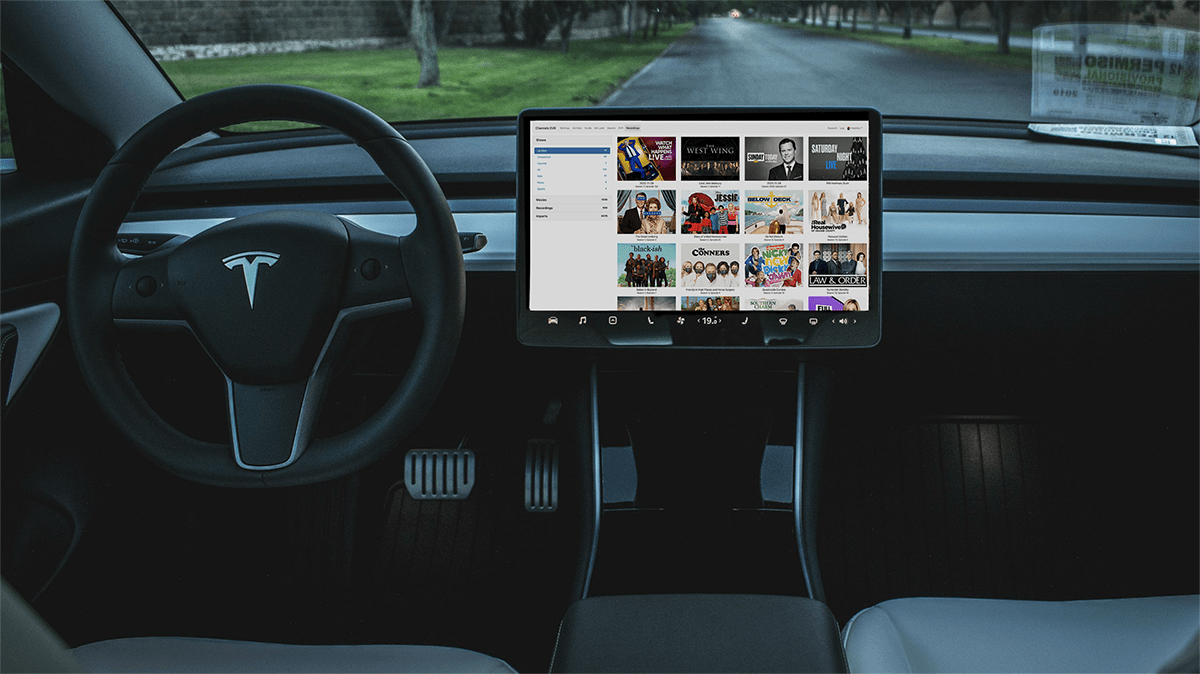 Watch while you charge.
Don't just browse your phone while you're waiting to charge. Use that time to catch up on news, watch the game, or finish that last episode of your favorite show you've been binge watching.
When connecting remotely, Channels detects that you are in your car and allows you to watch in full screen, not just in that tiny browser window.
Learn more about Live TV & DVR
Channels is the best way to record and watch your favorite TV. Link Channels with your source or provider and start watching and recording live TV with a familiar guide.