Channels for HDHomeRun
Watch, pause, and fast forward live TV with your HDHomeRun tuner.
Our standalone app for HDHomeRun owners
Zero subscription required.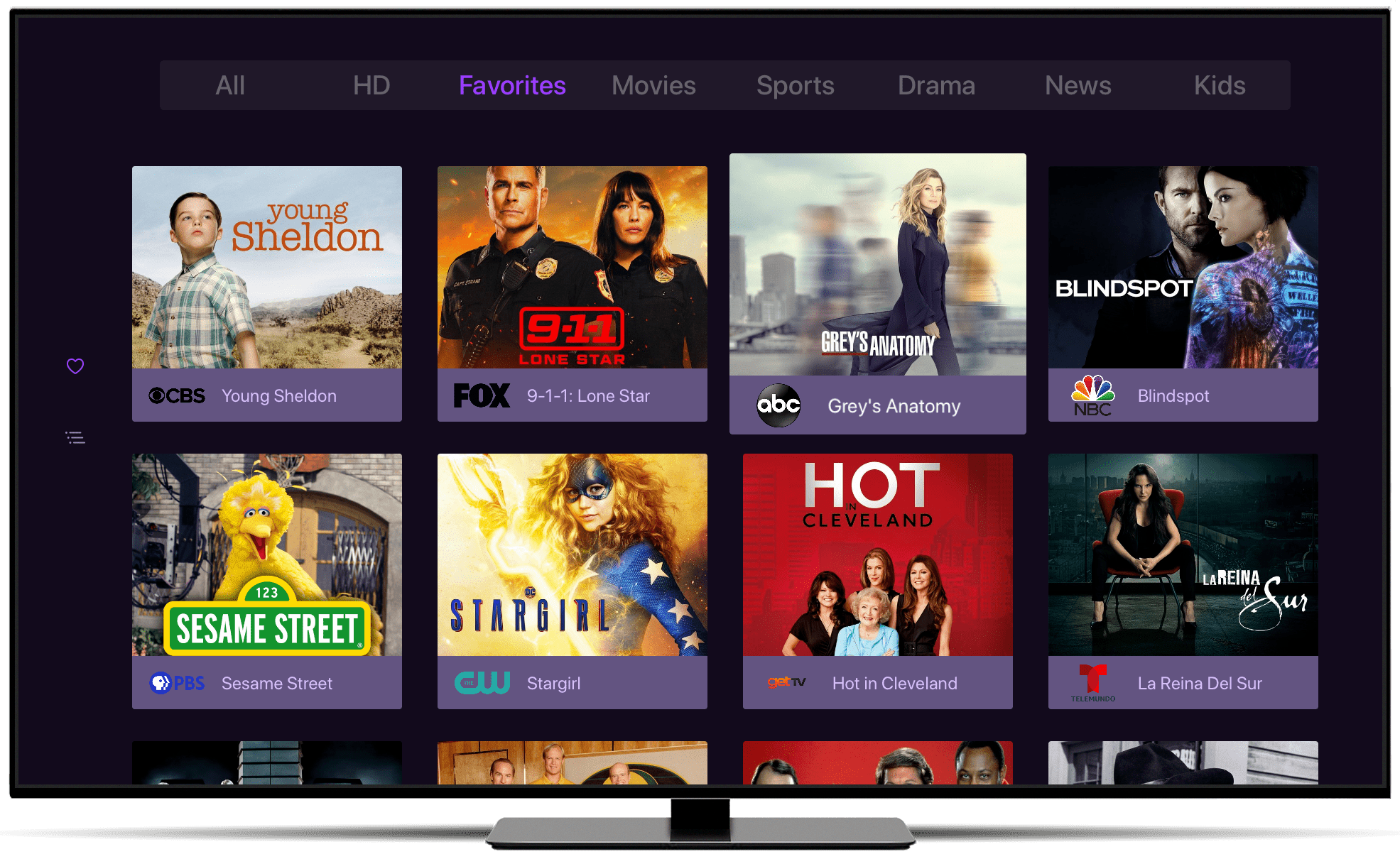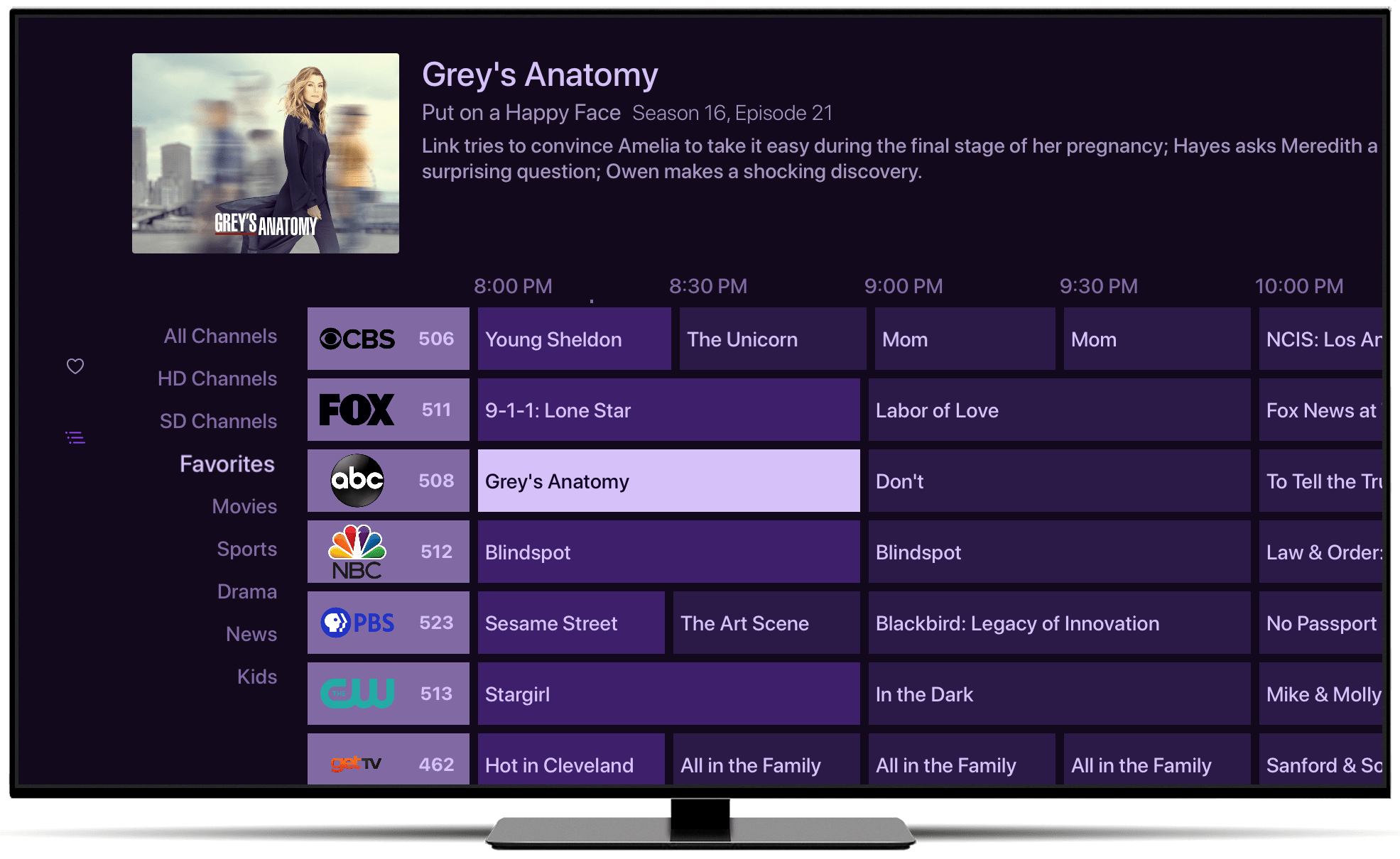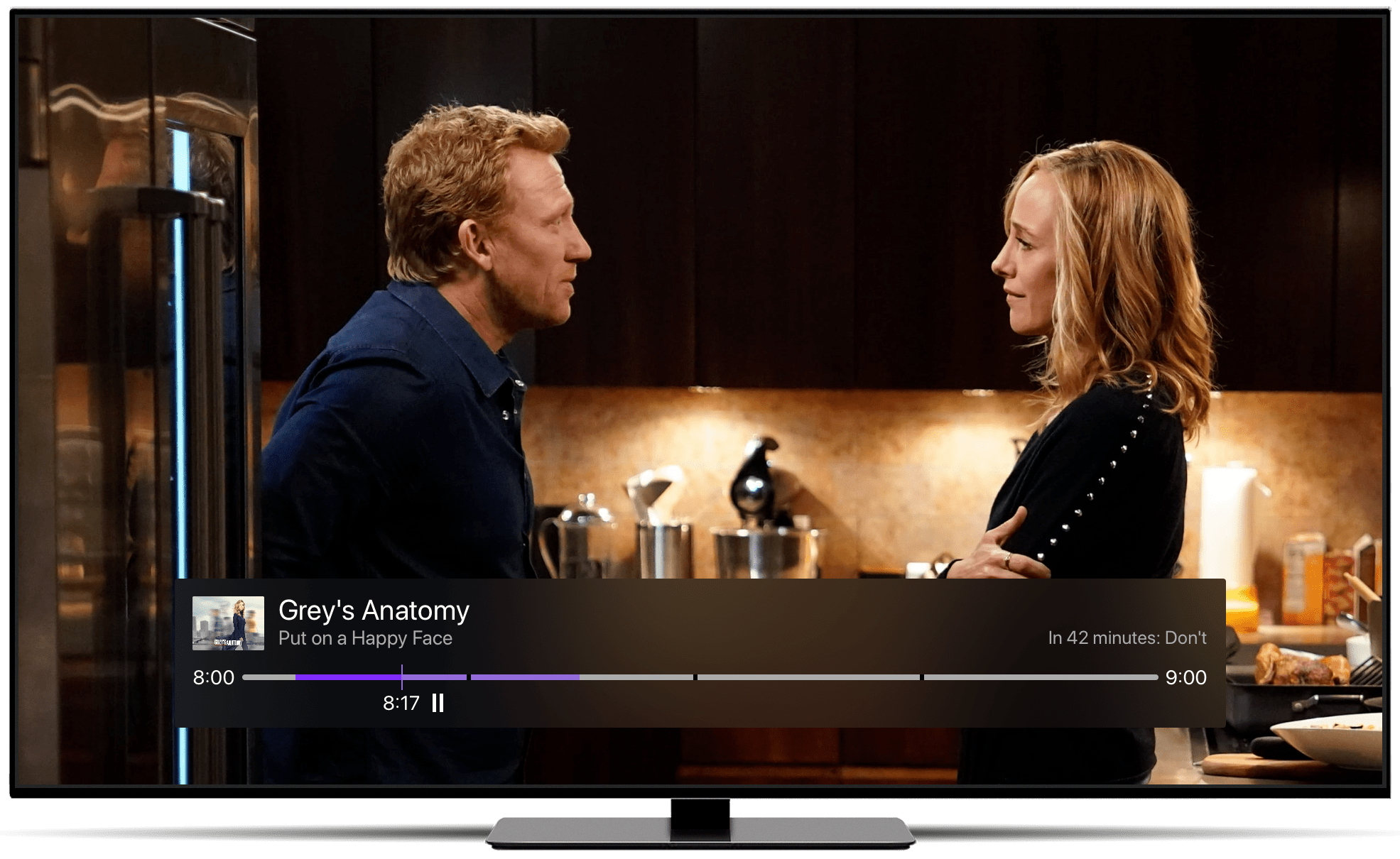 Your Favorite Shows
Watch primetime TV, local news, and sports from anywhere
HD
Full HD TV from your HDHomeRun right on your streaming device
Surround Sound
Support for full 5.1 surround sound
Pause and Seek
Pause, rewind, and fast forward live TV
Program Guide
Zero configuration to see what's on TV
Quick Tune
Change channels in less than 1 second
Channel Flipping
See what's on your other channels while watching.
It Just Works
Never switch inputs again. Channels has simple and familiar ways to both browse and control TV.
Sports Seek
Customize your seek times for sports programming. Quickly skip through the downtime.
Favorites
Mark channels as favorites. Browse them for quicker access to your favorite content.
Accessibility
Full support for VoiceOver. Browse and watch TV with ease.
Closed Captions
Full support for closed captioning and alternate audio tracks.
---
Get Channels for HDHomeRun today
If you don't need DVR features, only want Live TV, and own an HDHomeRun TV tuner, you can individually purchase Channels per platform. Watch, pause, and rewind live television, anywhere in your home!
---
Does this have a monthly cost?
Channels for HDHomeRun is a single purchase for life. There are no monthly costs.
Will my purchase work across all platforms?
No. Channels for HDHomeRun is a paid app. App stores are not compatible and provide no way to share purchase data. Your purchase will only work on the platforms served by the app store you purchased it from.
Can I record?
No. Channels for HDHomeRun is for live TV viewing only for HDHomeRun TV tuner owners. If you want to record, you can learn more here.