Channels for Apple TV and iOS now offer dedicated News and Sports sections. Turn them on to group all of your news or sports into a single destination.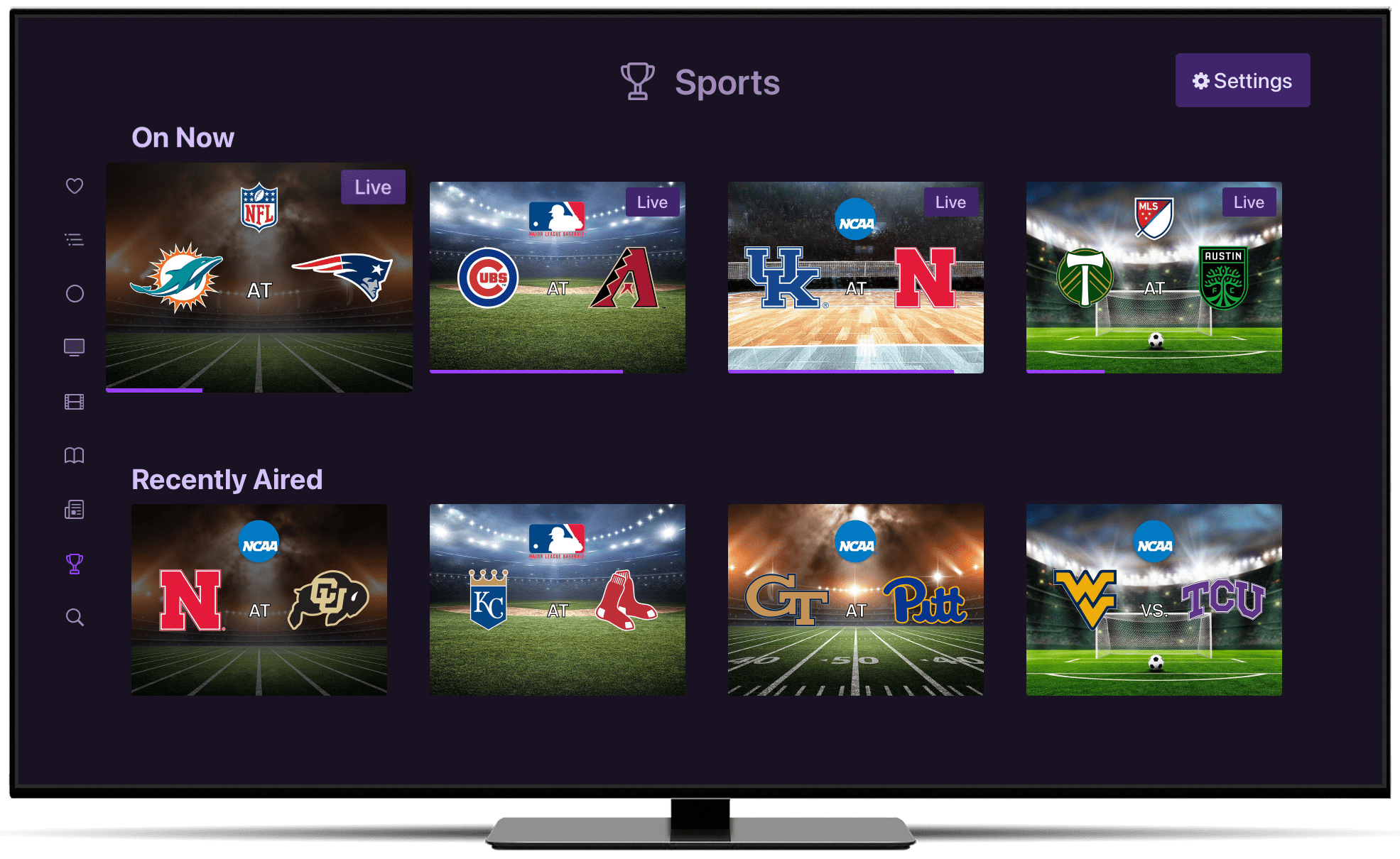 When turning on the News or Sports Sections, Channels will place all of your news and sports content into their own easy to browse section and hide them from the rest of the Library. This includes:
On Now - See what news or sports are currently airing on live TV
Recently Aired - Get to your recorded news or sporting events faster
On Later - See what news or sports is coming on later in the day
Your Shows - See all of your news or sports shows in one place
You can turn the News or Sports Sections on in Library settings at Settings > Library.
What For?
Some of us like news and sports. And some of us are complete junkies. With these new sections, the junkies can find what they want to watch faster.
They now have a single destination to see what's on right now, what's coming up later, what's been added to their library recently, and all of their shows.
News and sports content can clutter up our libraries as well. Enabling these sections helps remove that content from your main TV Show and Movie libraries to make browsing that much nicer.
Not Just Recordings
The News and Sports Sections don't just work with recorded content, all of your imported Personal Media and even Videos are supported as well.
Learn More → about how the News and Sports sections pull in their content and how to make sure your content shows up there..
Fine Tune
The News and Sports Sections both have some options to let you customize them. You can optionally add Sports Talk shows to the Sports section, and News Magazines to the News section.
Want to only see live events in your Sports Section? You can do that too.
---
Comments
Categories
Recent Posts