Big Android & Fire TV Updates
Channels for Android and Fire TV have been getting a lot of attention recently, and we thought it was time to catch up on some of those great updates. Some are big, some are small, but they all add up to a lot of really great quality of life improvements.
On Later Arrives on Android and Fire TV
On Later is the best way to browse and record upcoming shows, movies, and sports. We launched it last year and it's finally landed on Android and Fire TV.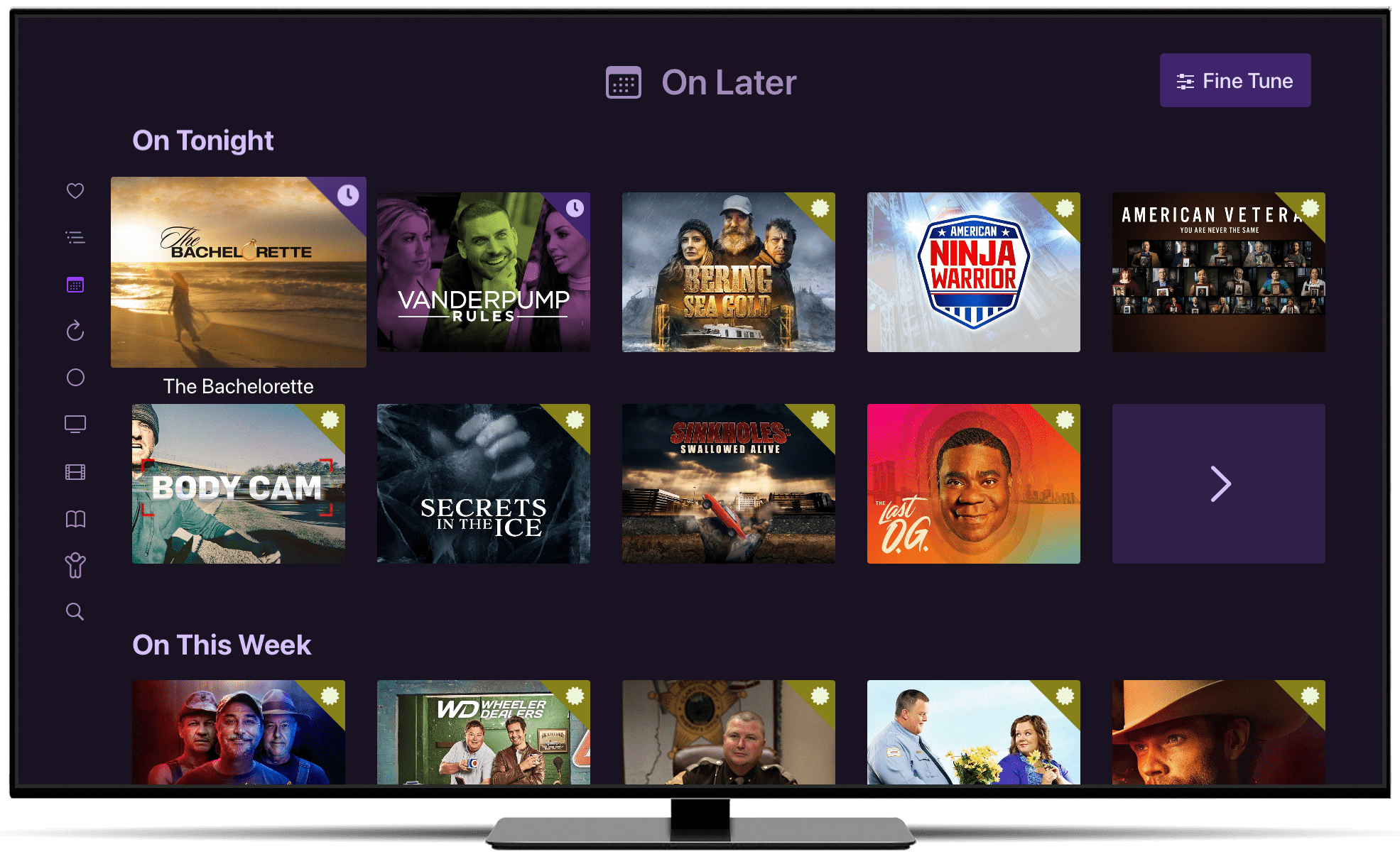 On Later presents upcoming items that may be of interest to you. Browse new shows that are premiering. Browse shows and movies by genres. Browse sports by sport league. On Later attempts to dig deep into your guide to help you find things to record.
By fine tuning its results with your personalizations, it will do an even better job at suggesting things to watch and record.
Learn More → about how On Later works and how you can tune it to give you more personalized results.
Library Collections
Library Collections were launched to give you a fun way to organize your library even more.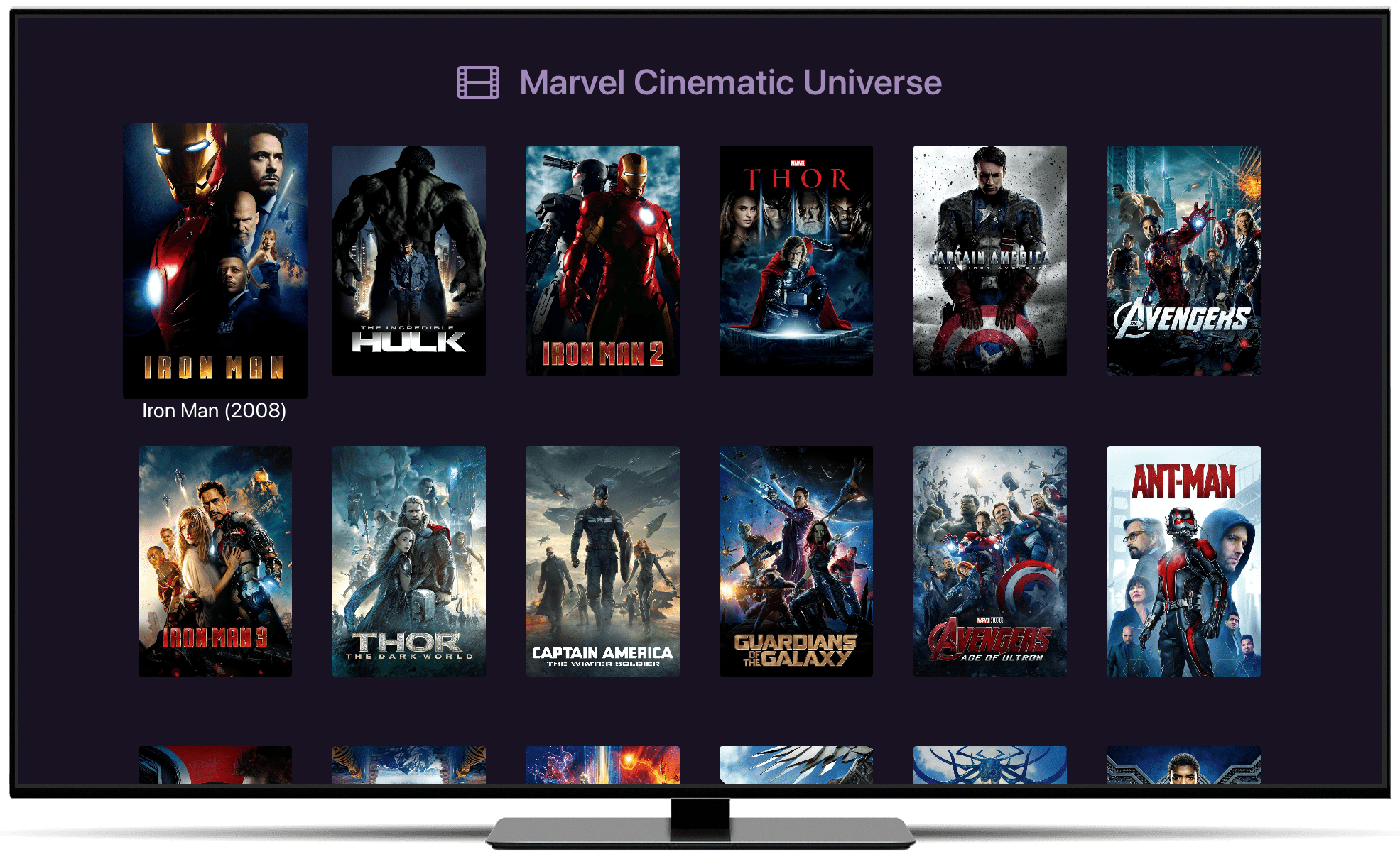 Combine movies or TV shows together in creative ways to help find them faster or just to show them off. Group your content by franchise, by family member, or any other fun way you can think of.
Library Collections let you really customize them as they support custom images, numerous sorting options, Smart Rules, and more.
Learn More → about how Library Collections work and how you can curate them in your library.
Video Groups
Add your family movies, concerts, old sporting events, and more tor your Channels library.
Videos were added as a new import type as a way to get videos that aren't necessarily proper Movies or TV Shows into Channels. Since videos do not get metadata added to them directly, you have the full metadata editing and image tools at your disposal to dress up your videos.
Quality of Life Improvements
Automatic Channels were added to let you magically pull channels into your Channel Collections based on a series of rules. Want a collection to show all currently airing sporting events, just add it to your rule.
MPAA and TV ratings were added to give more insight into your content, along with the ability to browse your movies by MPAA rating.
A new resume option was added to let playback start immediately, with a button appearing giving you the option of starting from the beginning.
Virtual Channels now use this experience by default, allowing you the option to start the content from the beginning. Virtual Channels also received new options for tuning in, including the ability to always start content from the beginning, start live, or be prompted every time.
New seek options let you decide if the timeline should appear when doing quick seeks. This option can be set specifically for sports, movies, or everything. This has been a long requested feature for sports fans.
Playback speed can now be set per show. If there's a show you always want to watch at 1.5x, set it in its options and Channels will use that speed by default.
New progress bars on the guide show the percent completion of currently airing items.
So Much More
There are many more updates, bug fixes, and tweaks added as well. You can follow our progress with our detailed release notes.
Channels Subscription
All of these features are part of the Channels ecosystem. If you're not already a Channels subscriber, learn more about what makes it so great!
---
Comments
Categories
Recent Posts