Channels 4.0 is out now for tvOS and iOS. This is a huge update packed full of features for Channels Plus fans.
The focus of this update is handling larger libraries and giving you more ways to customize the app. The update will be released to everyone across the next 7 days. If you want to get it right away, you can go to the App Store to download it right away.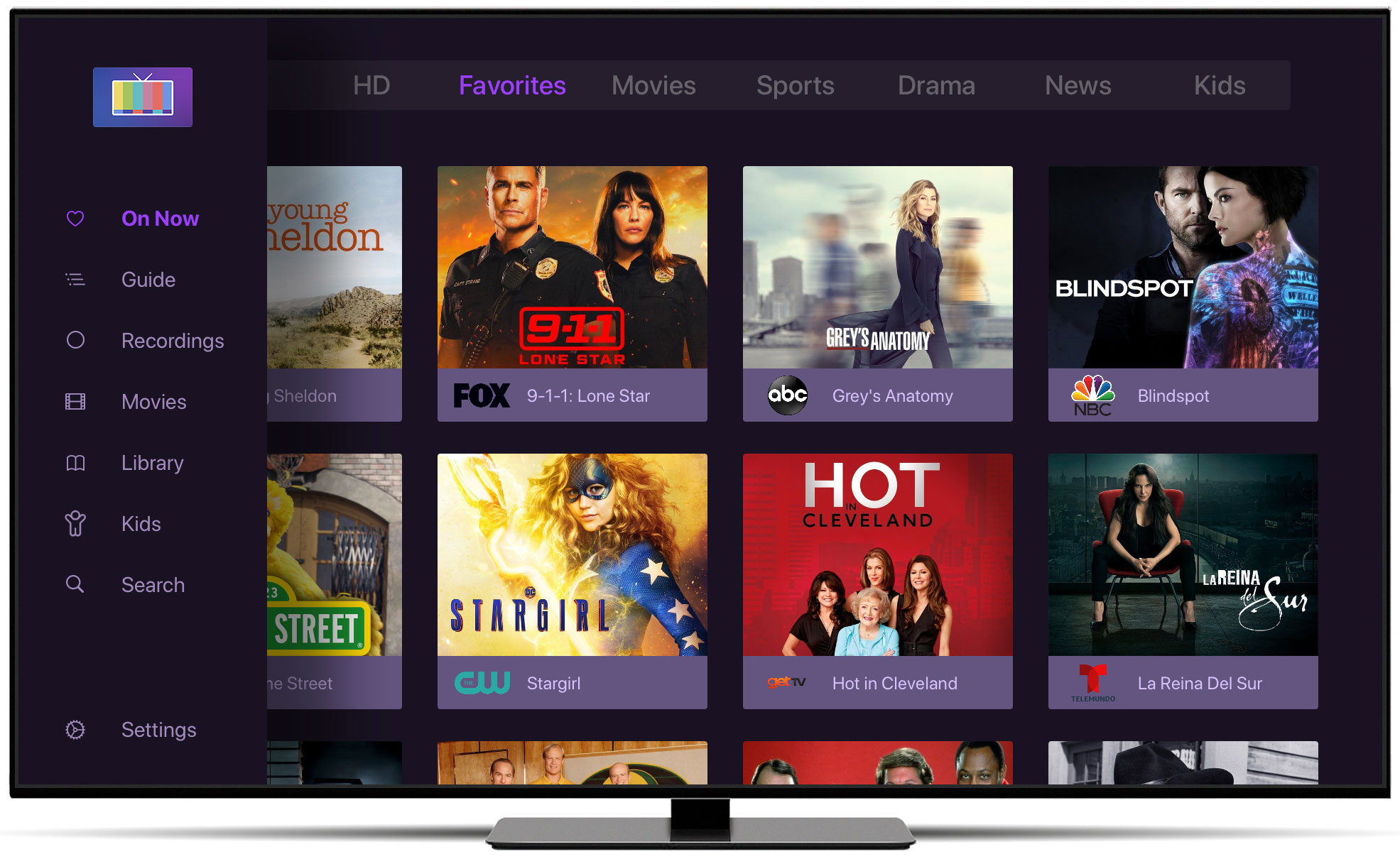 What's New?
Wow, there's a lot. We've been working on this for a while now, so hold on to your pants.
Navigation Sidebar
The new navigation sidebar is able to show more items at once and is fully customizable. You now have the power to choose what shows up in the main navigation.
Don't use On Now? No problem, you can turn it off via Settings now.
Additionally, you can promote other sections like Movies, Up Next, TV Shows, and others to the sidebar for easier access.
Learn More → about the new navigation sidebar.
Enhanced Library Browsing
Channels now has proper Movies and TV Show sections that allow you to browse larger libraries easier. Browse by New Releases, Recently Added, Genre, or Decades.
These new section designs are off by default and can be turned on via the Library section of Settings.
Learn More → about Enhanced Library Browsing.
Kids Section
Channels now has an official first class Kids section. After turning it on, you have the power to define where shows and movies show up. By adjusting the visibility of your content, you can decide if it shows in the main library, just the Kids Section, or in both.
This is a super powerful way to create a section for the kids while also cleaning that content out of your main library.
Learn More → about the new Kids Section.
New List Based Recordings Section
The Recordings section is now a simple list of your recent recordings sorted by recording date. This has been one of the biggest requests from traditional DVR fans. We hope you love it.
Playback Improvements
We've caught up and added all the features you would expect in a modern media watching experience.
Auto Play will optionally start the next episode of your show once you're done watching. Shuffle mode lets you watch your show with episodes in random order. When playing something, Channels will now prompt if you want to resume or start from the beginning.
Learn More → about the new playback improvements.
So much more!
Manage Trash directly in the app
Mark shows and movies as Favorites
Kiosk mode lets you hide the Settings section
New PIN & QR code based log in system for connecting remotely
Swipe controls and Context Menus everywhere on iOS
Commercial editor on iOS lets you adjust the commercial indexes of your recordings
More settings to customize your experience
What about Android TV and Fire TV?
Don't worry! Android TV and Fire TV will be receiving all of these same updates over time. Work has already begun on them and you should see these features rolling out one by one.
Channels Plus
If you're not already a Channels Plus subscriber, learn more about what makes it so great!
Categories
Recent Posts