Introducing Stream Links, a way to get your favorite content from streaming services into your Channels library.
What if…you could take all your favorite movies and TV shows from your streaming services…and put them in your Channels library right next to all of your DVR recordings? Welp, that's Stream Links.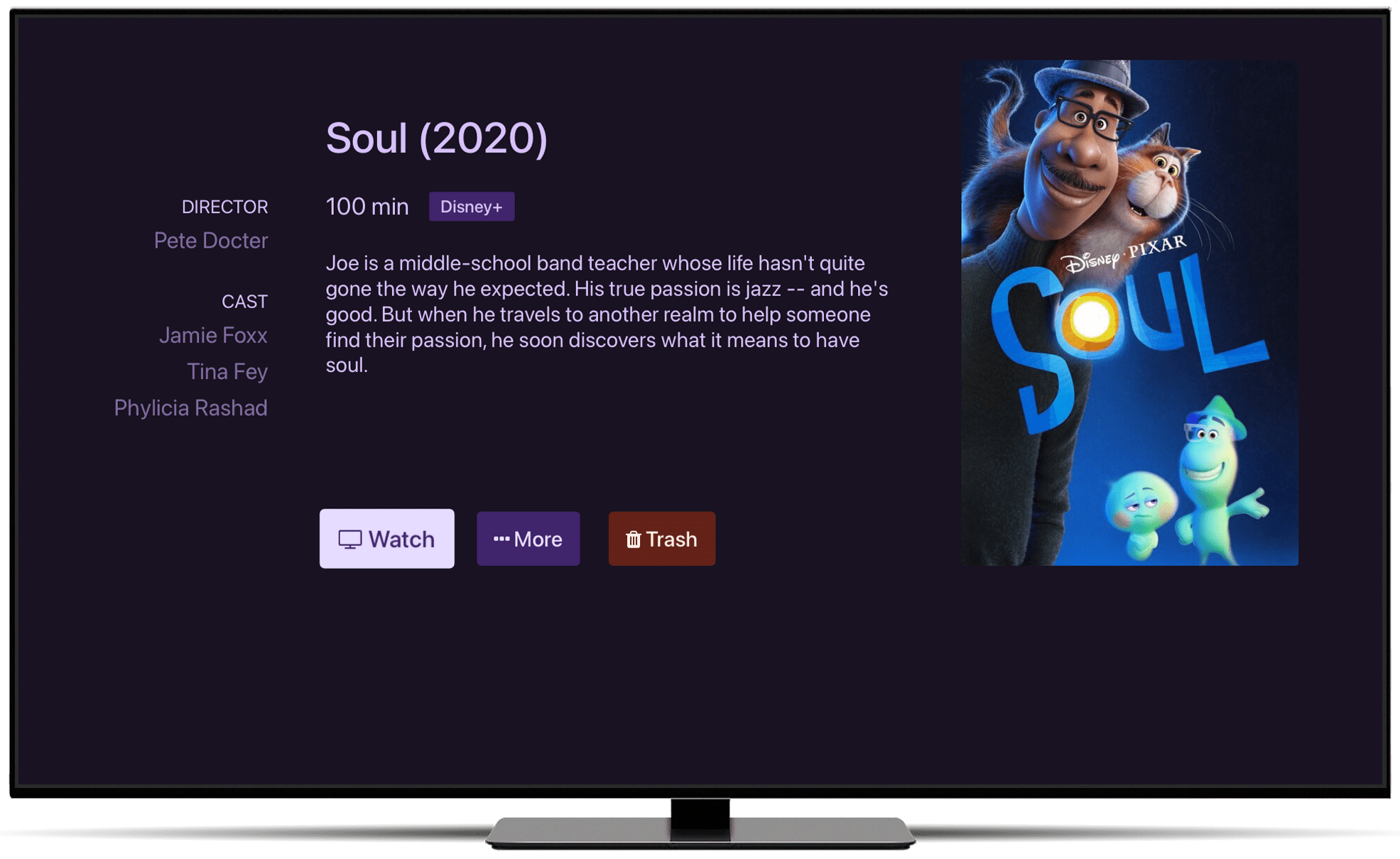 No really, what ARE they?
Stream Links are simple plain text files with the URL to content on third party streaming services with the extension .strmlnk. They're very simple.
You add them to your Imports folder and Channels DVR Server scans them in like they're real content. They show up right next to all of your recordings in your Channels library.
When you go to watch them, the corresponding streaming app will open and you'll start watching it.
How do I make stream links?
Stream Links couldn't be easer to make. They're just plain text files, and anyone can make them.
Go to Disney+ in your browser, watch Soul, and grab its URL from the address bar. Create a new plain text file, paste in the URL, and name it Soul (2020).strmlnk and save it.
Drop it in your /Imports/Movies folder in your Channels DVR Server data folder. You'll now have Soul in your Channels library. When you attempt to watch it, the Disney+ app will open and the movie will play.
App Updates
Stream Links require the latest versions of Channels on your streaming devices. Check your app store and manually update to the latest version of Channels.
Stream Links are fun!
Stream Links are great for filling out your Channels library with other content. They're a great way to keep everyone in the family browsing for their content in a single app.
Kids don't want to browse 10 different apps looking for their favorite movies or shows. With Stream Links, you can pull all their favorite content into a single library.
We think there is a lot of opportunity with Stream Links and think everyone will have a lot of fun filling out their libraries with them.
You can learn more about Stream Links in our support article.
---
Comments
Categories
Recent Posts