Channels for iOS is Now Free
Since the beginning of Channels for iOS, we have charged extra for it. As of today, not only do we not charge extra, we don't charge at all. Channels for iOS is now free, forever.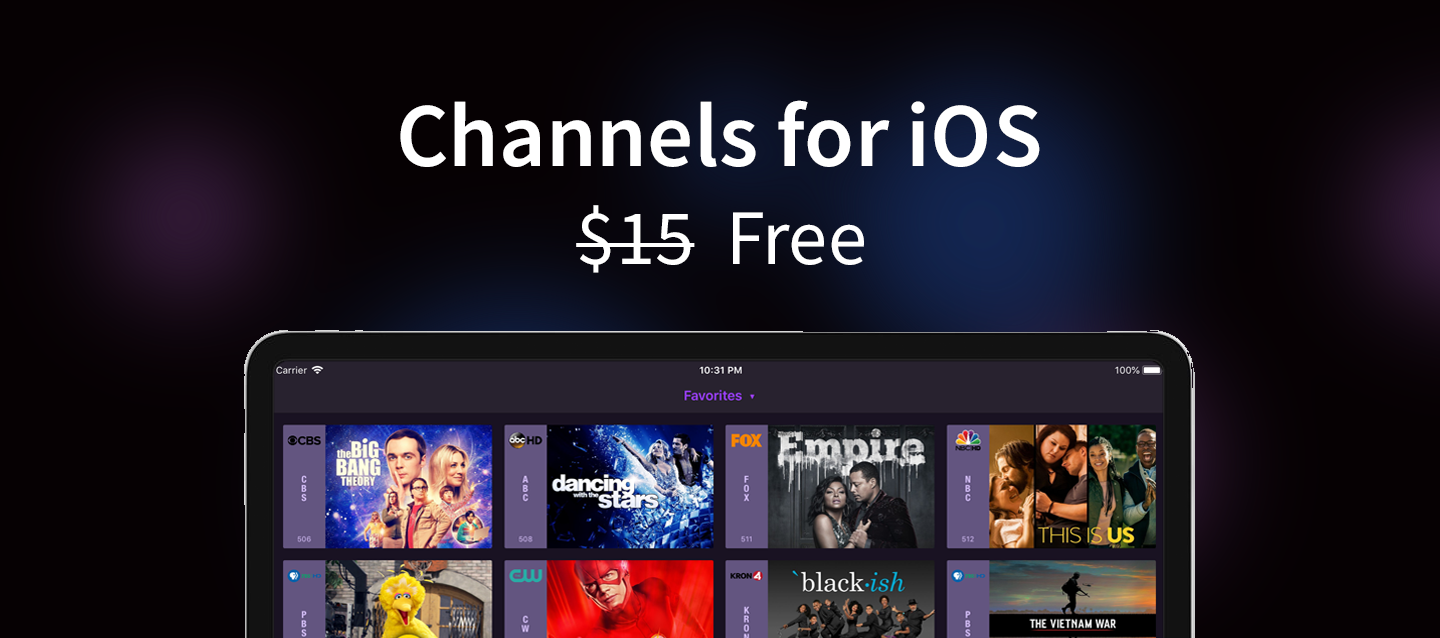 Time is money
When we originally published Channels for iOS, we decided to charge separately for it. We did this because it takes a lot of time to ensure that a software experience originally designed for a big screen TV will be as joyful to use on a small phone screen.
In essence, it was a completely different app. This took time. We needed to charge for it so that we could afford to keep working on Channels as a whole.
Give them what they want
Over time, we wanted to stop charging extra for the iOS version and bundle it with Channels for Apple TV. We wanted things to be simple for all our fans. Buy Channels for Apple TV...get Channels for iOS. It's what a lot of our fans expected, and we wanted to deliver that.
Unfortunately, combining the purchases wasn't possible on the App Store. We played with a bunch of different scenarios to make it great for existing customers, but they were all unacceptable for us.
Let's do this
After exhausting all of the options available to us, we decided to just release Channels for iOS for free.
We're happy that it solves what we were trying to accomplish and adds one really exciting thing. Everyone can try Channels for free, right away.
We're thrilled for everyone that may have held off on giving Channels a try in the past. If you already have an HDHomeRun, you can go grab Channels for iOS from the App Store right now and see what all of the Channels fans have been talking about.

---
Comments
Categories
Recent Posts