With Custom Channels, you can now use any live streaming source to create your own custom channel with Channels Plus.
Add your home security cameras. Add channels from your SAT>IP device. Add internet streams. If you can stream it, Channels can put it on your TV.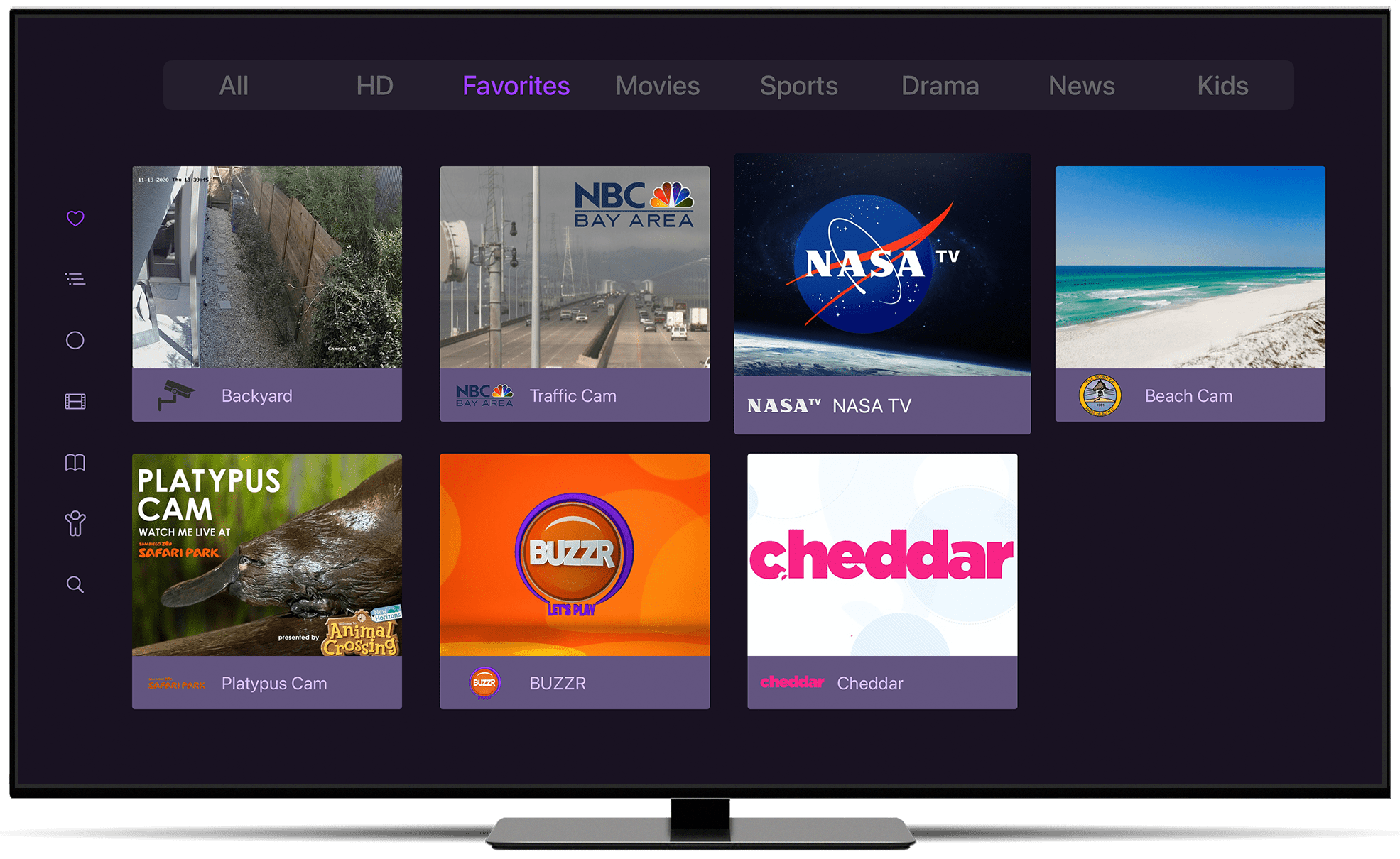 What kind of streams can I use?
Lots! All traditional live video streams are supported (MPEG-TS & HLS). Here's a list of a few ideas for adding a custom channel.
Your home security cameras
Internet web cam
Internet Traffic cam
Public live video streams
Check on the baby cam right where you watch TV. Check the traffic before your commute. The possibilities are endless.
SAT>IP devices
SAT>IP devices support sharing their channels. Using Custom Channels, you can add all the channels on your SAT>IP device to Channels. You can even map full guide data to them.
This is a great way to add a whole new source to Channels.
How does it work?
Channels uses the M3U playlist standard to create custom channels. Additionally, it uses the XMLTV format to support guide data for your custom channels.
Adding custom channels is as easy as adding a URL or pasting the text for your M3U playlist.
We've even created some extended metatdata tags so you can make your custom channels look fantastic inside the Channels user interface.
Can you record these channels?
Yep! If you can add guide data to the channels, you can record them.
This obviously makes more sense for some channels than others.
Learn More
Learn more now about Custom Channels and how you can get started making your own.
Be sure to update Channels for Apple TV and iOS to 4.3.1 to get the best experience. Android polishes for Custom Channels are coming soon.
Categories
Recent Posts