Custom Channels
Watch and record your own custom channels.
Use streaming sources to create channels right on your TV.
Security cams, web cams, open internet streams, SAT>IP devices, and more.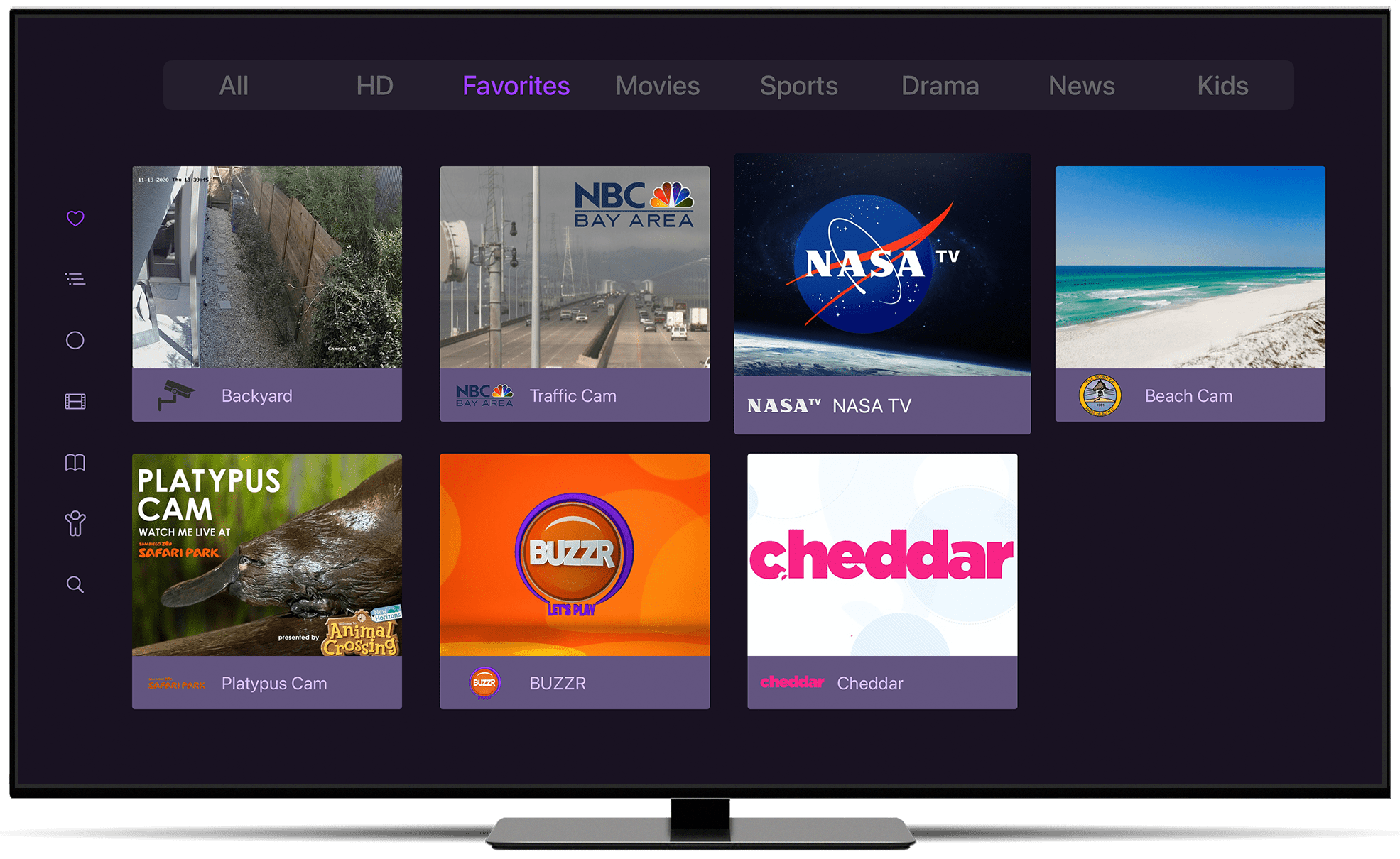 Put your streams where you watch your TV.
Turn your favorite streams into your favorite channels.
Home Security Cameras
Check on the baby or the driveway, right from Channels on your TV.
Live Internet Streams
Use your favorite live streams and make them your favorite channels on your TV.
Internet Web Cams
Check the traffic before your commute, or just check in on that cute panda.
SAT>IP
Share the channels from your SAT>IP device and watch & record them with Channels.
Watch All Over the House
Watch your streams anywhere in the house, on any device.
Watch on the Go
Watch your favorite streams while away from home.
Full Customization
Customize your channels with your own art and descriptions.
M3U Standards
Import your custom channels using the M3U standard using URLs or text files.
EPG Support
Provide Channels with EPG data using the industry standard XMLTV format and gain the ability to record from your custom channels.
Learn more about Live TV & DVR
Channels is the best way to record and watch your favorite TV. Link Channels with your source or provider and start watching and recording live TV with a familiar guide.