HDHomeRun
Watch and record from your antenna or cable subscription.
One simple box gives Channels all of your TV
An HDHomeRun network TV tuner brings live TV to your home network.
Plug in, get TV.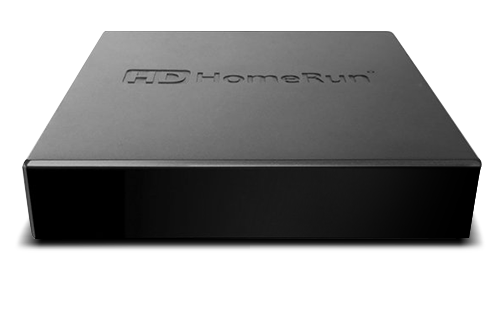 HDHomeRun TV tuners rebroadcast TV signals from your antenna over your home network. This means you can get TV anywhere in your home. Channels uses the HDHomeRun over your home network to play back any channel that the HDHomeRun provides.
Plug your antenna into the HDHomeRun, the HDHomeRun into your home network, and Channels will have access to all of the TV that comes over your antenna. It just works.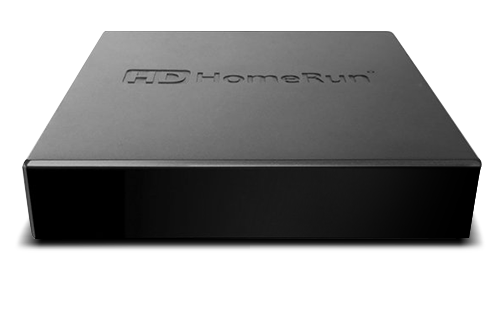 Need An HDHomeRun Device?
An HDHomeRun network TV tuner is a great source for Channels. In 5 minutes you can have all of your local channels ready to watch or record right inside Channels.
HDHomeRun Prime model requires a CableCARD to decode channels. Contact your cable provider for CableCARD rental pricing. Channels can not decode protected (Copy Once) cable channels. Protected channels vary by provider and region. Verizon FIOS and Comcast Xfinity are known to have few or no protected channels. Contact your cable provider to find out if they protect any channels.
Our Picks: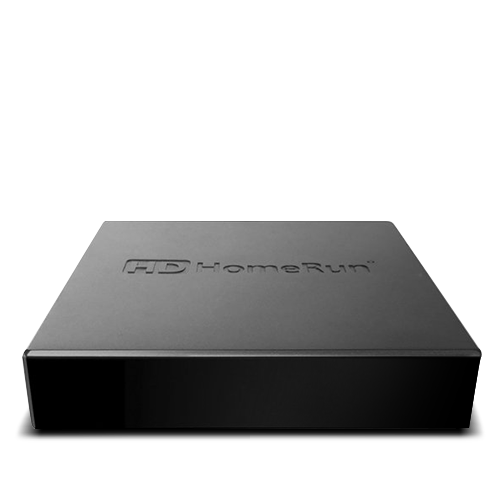 HDHomeRun Connect Duo
Free over-the-air HD TV with your antenna. Watch or record on up to 2 devices at once.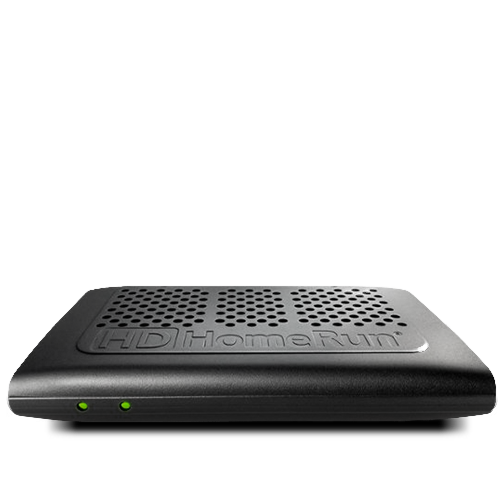 HDHomeRun Prime
Use your cable TV provider. Watch or record on up to 3 devices at once.
Watch How
Watch how easy it is to add your HDHomeRun to Channels.
Setup your HDHomeRun
Attach your HDHomeRun to your Antenna/Cable and plug it into your network router.
Add it in Channels DVR Server
Channels DVR Server will automatically discover your device.
Add your Lineup
Enter your zipcode to choose the lineup for your channels.
---
Which HDHomeRun model do I need?
You can learn more which HDHomeRun model to pick in our support article.
Do I need an antenna?
Yes, if you receive tv via your antenna, you will still need it when using the HDHomeRun Connect model. Your antenna is what receives your free over-the-air HD broadcasts. It plugs into the back of the HDHomeRun. The HDHomeRun then simply provides a video stream for each channel that can be watched and recorded..
This sounds like a big hassle, is it really this hard?
It really isn't! It's as simple as plugging your HDTV antenna into the back of the HDHomeRun instead of your TV, then plugging in the HDHomeRun into your router. That's it. It's basically set it and forget it. You won't have to mess with the HDHomeRun device again.
Learn more about Live TV & DVR
Channels is the best way to record and watch your favorite TV. Link Channels with your source or provider and start watching and recording live TV with a familiar guide.