Live TV and DVR anywhere, for the whole family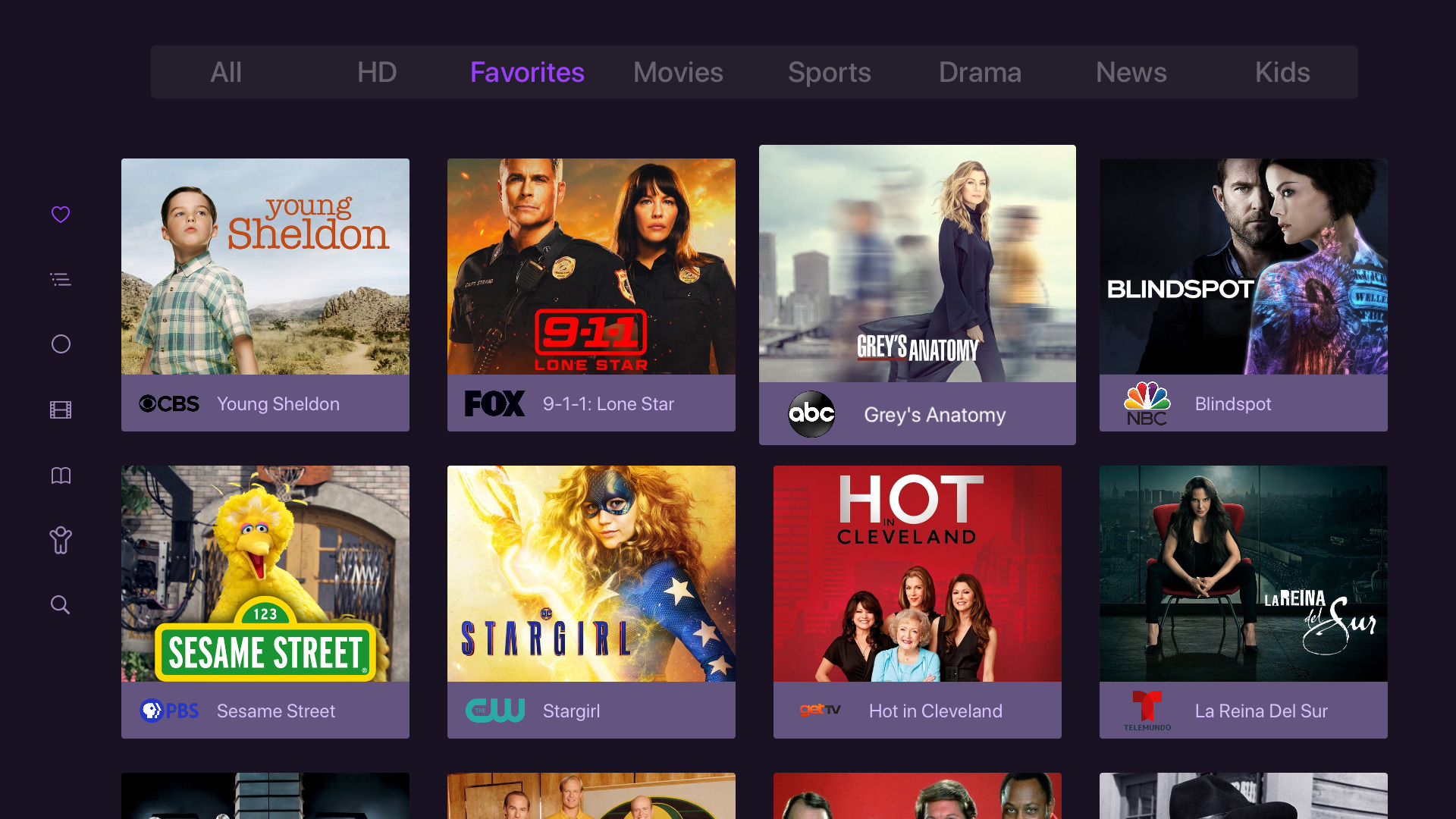 Create favorite channels or browse what's on by category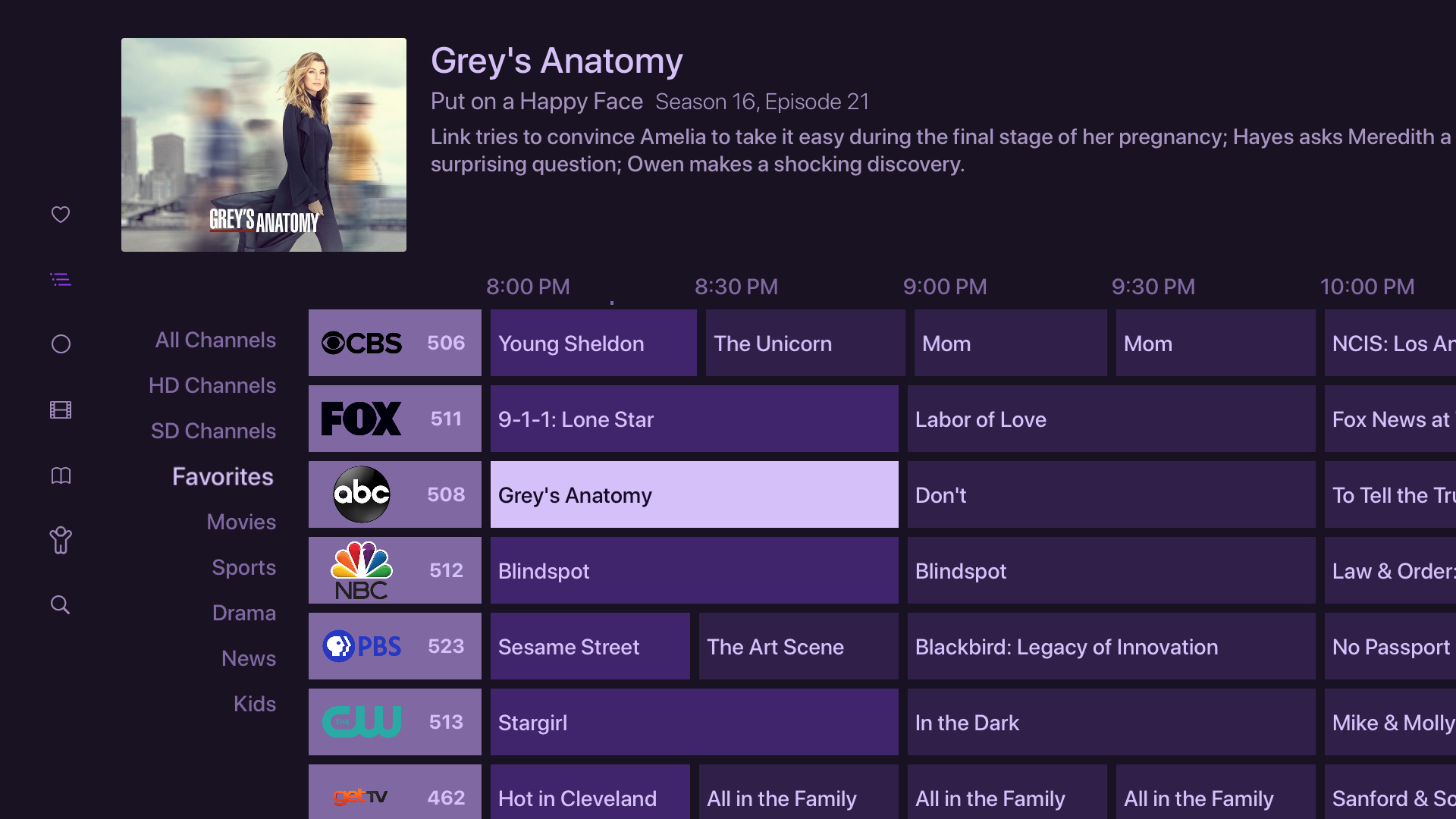 A sleek and familiar guide to see what's on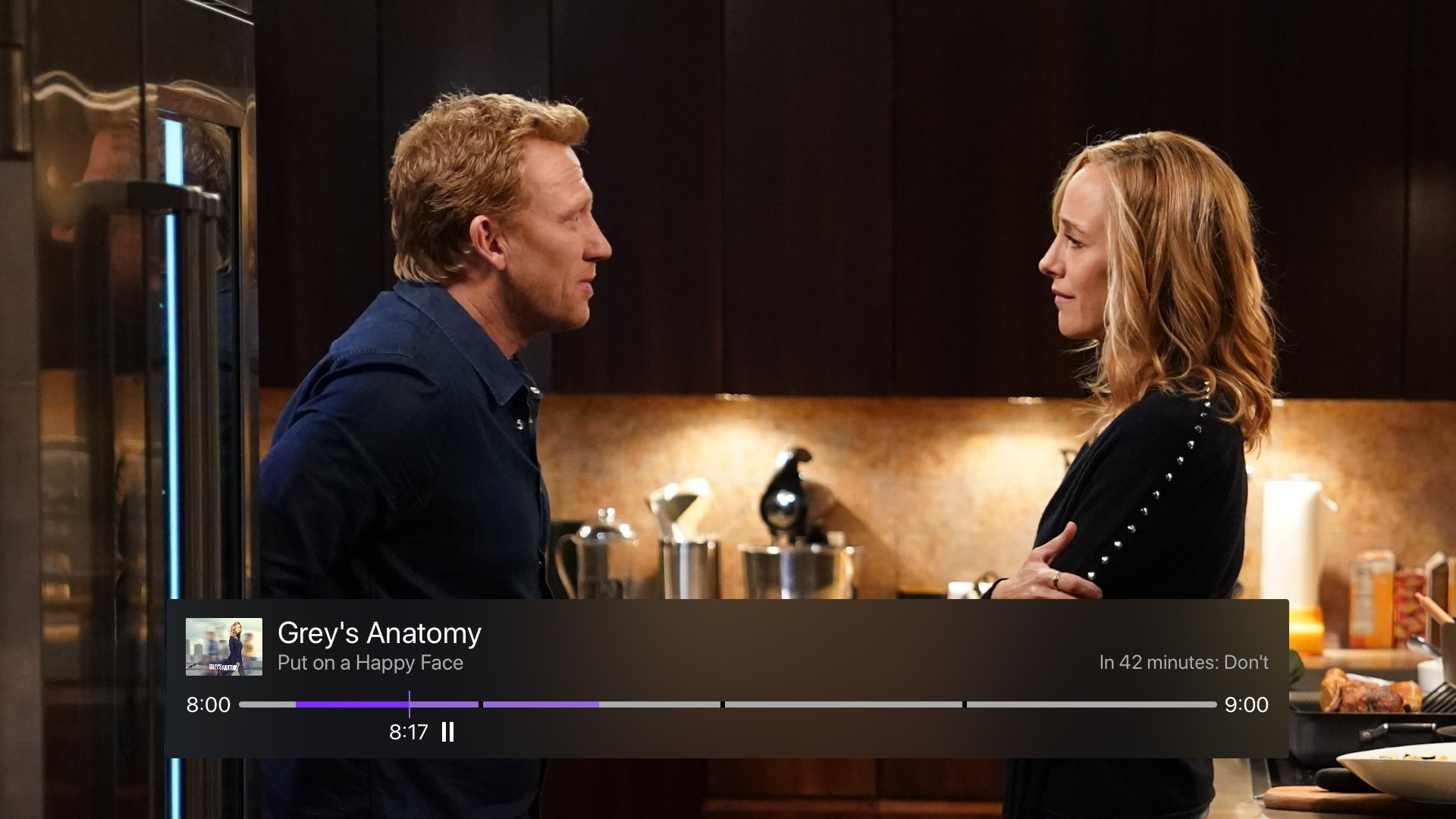 Pause, rewind, and fast forward live TV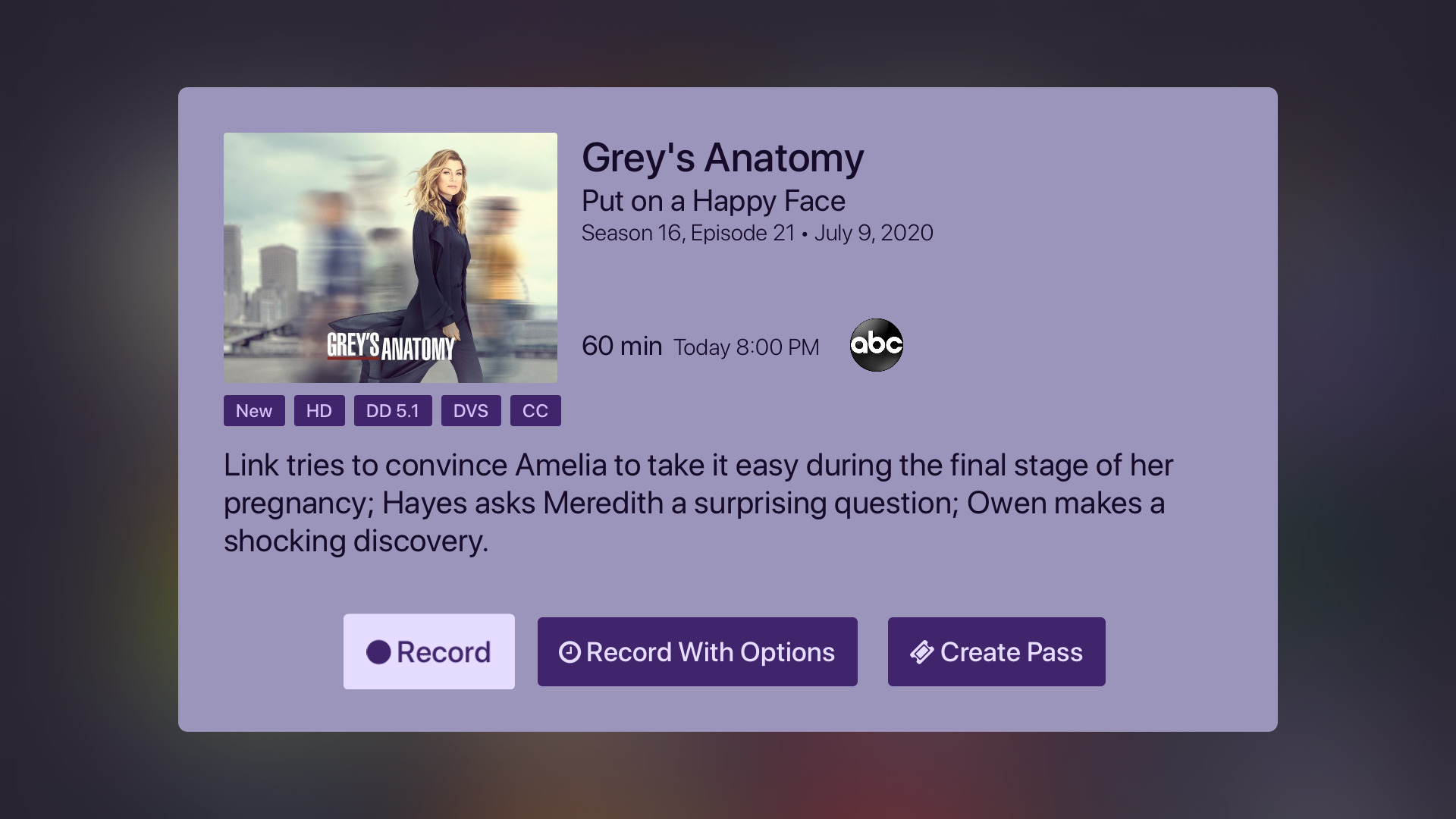 DVR: Record what's on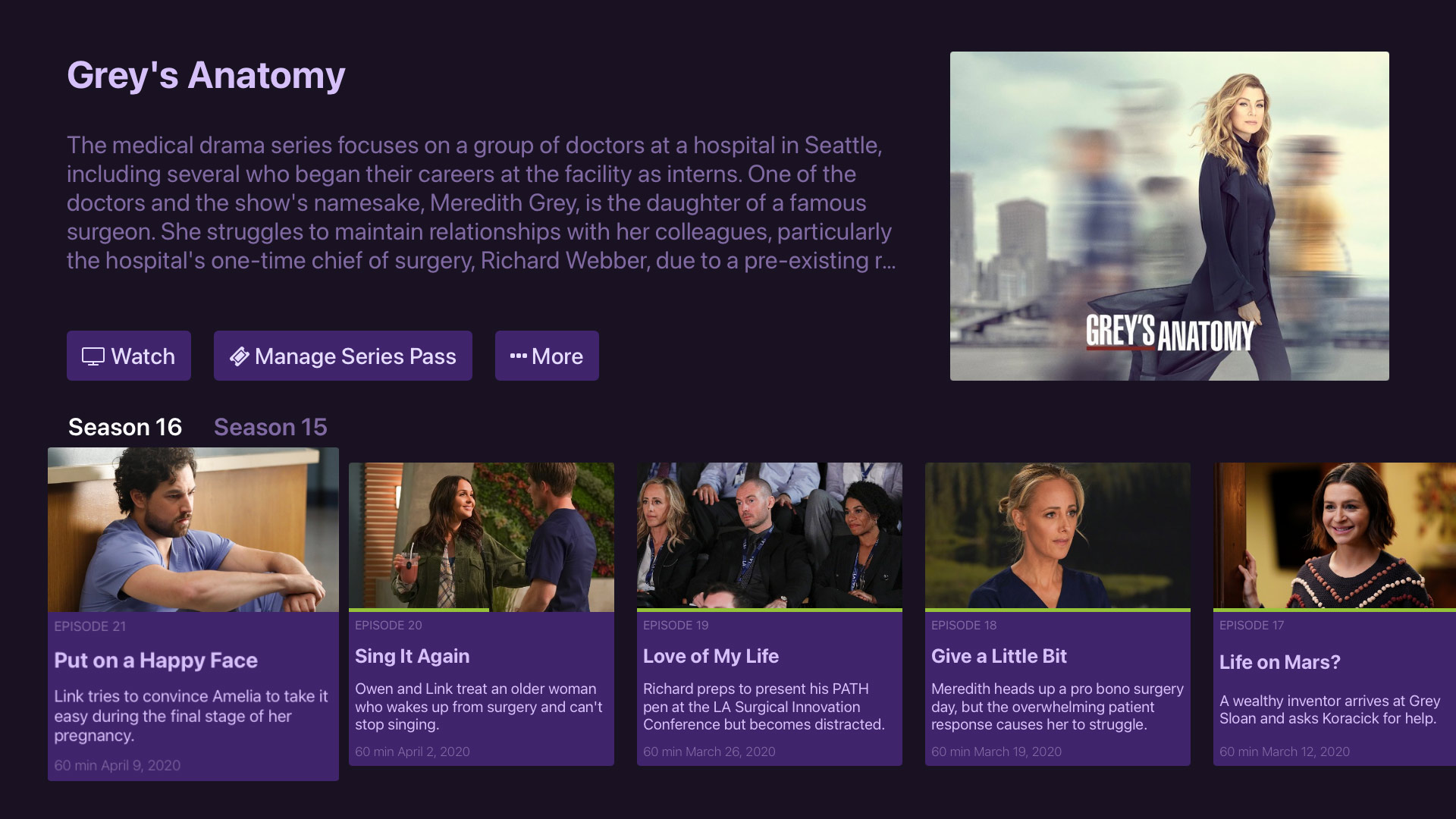 DVR: Browse your recorded shows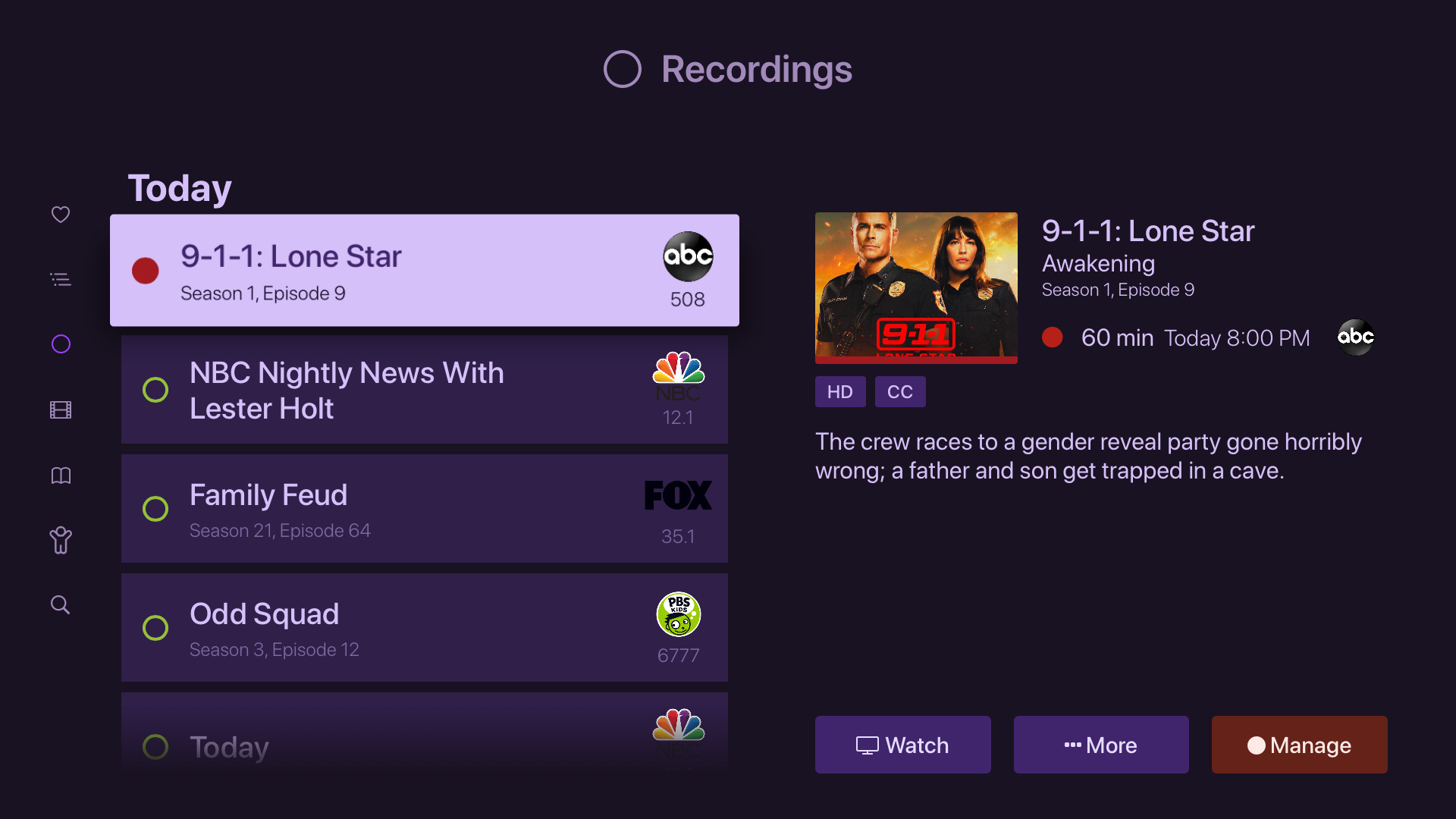 DVR: See your last few recordings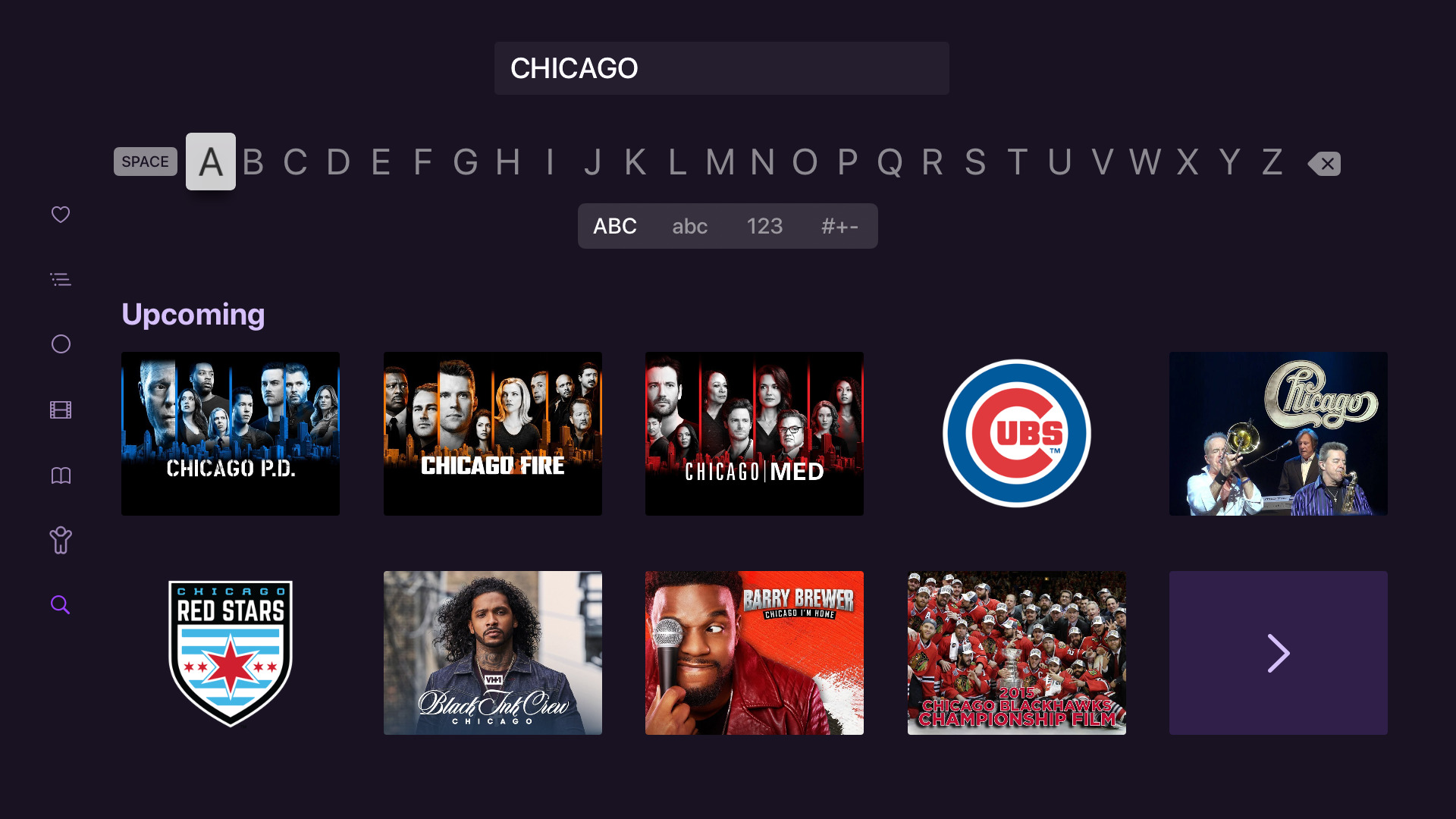 DVR: Search for shows to record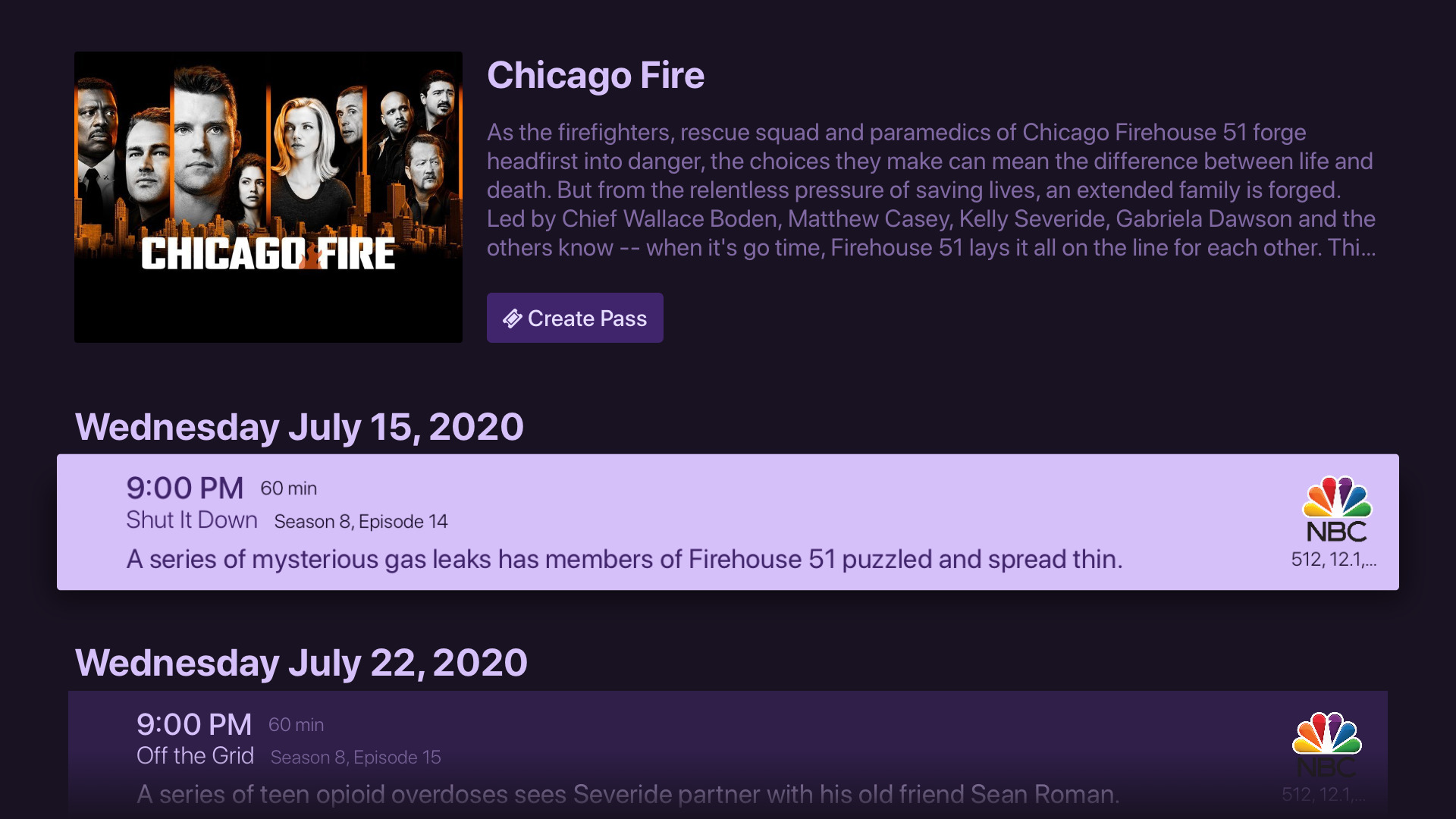 DVR: Record episodes or entire seasons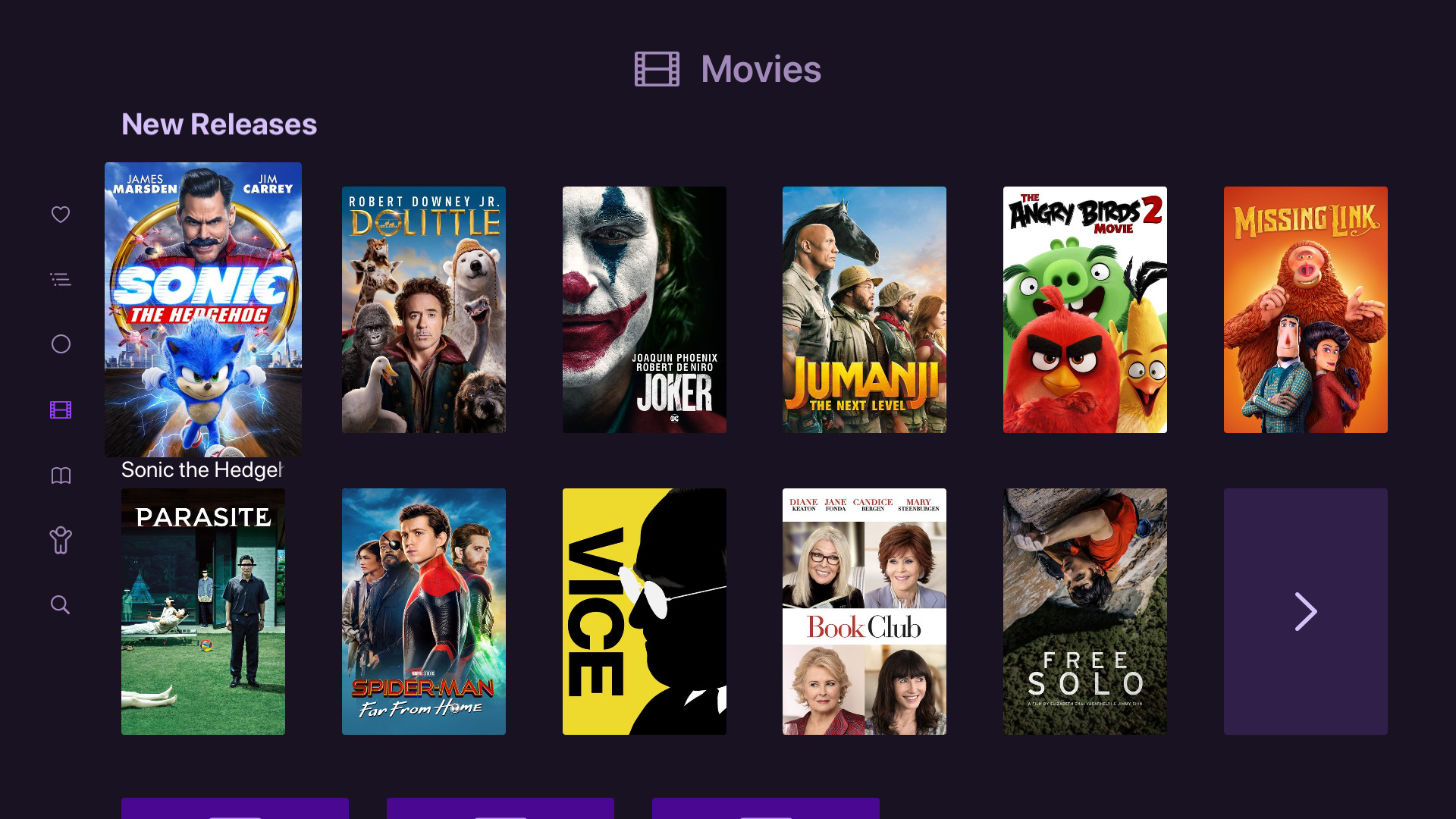 DVR: Browse your movie library in style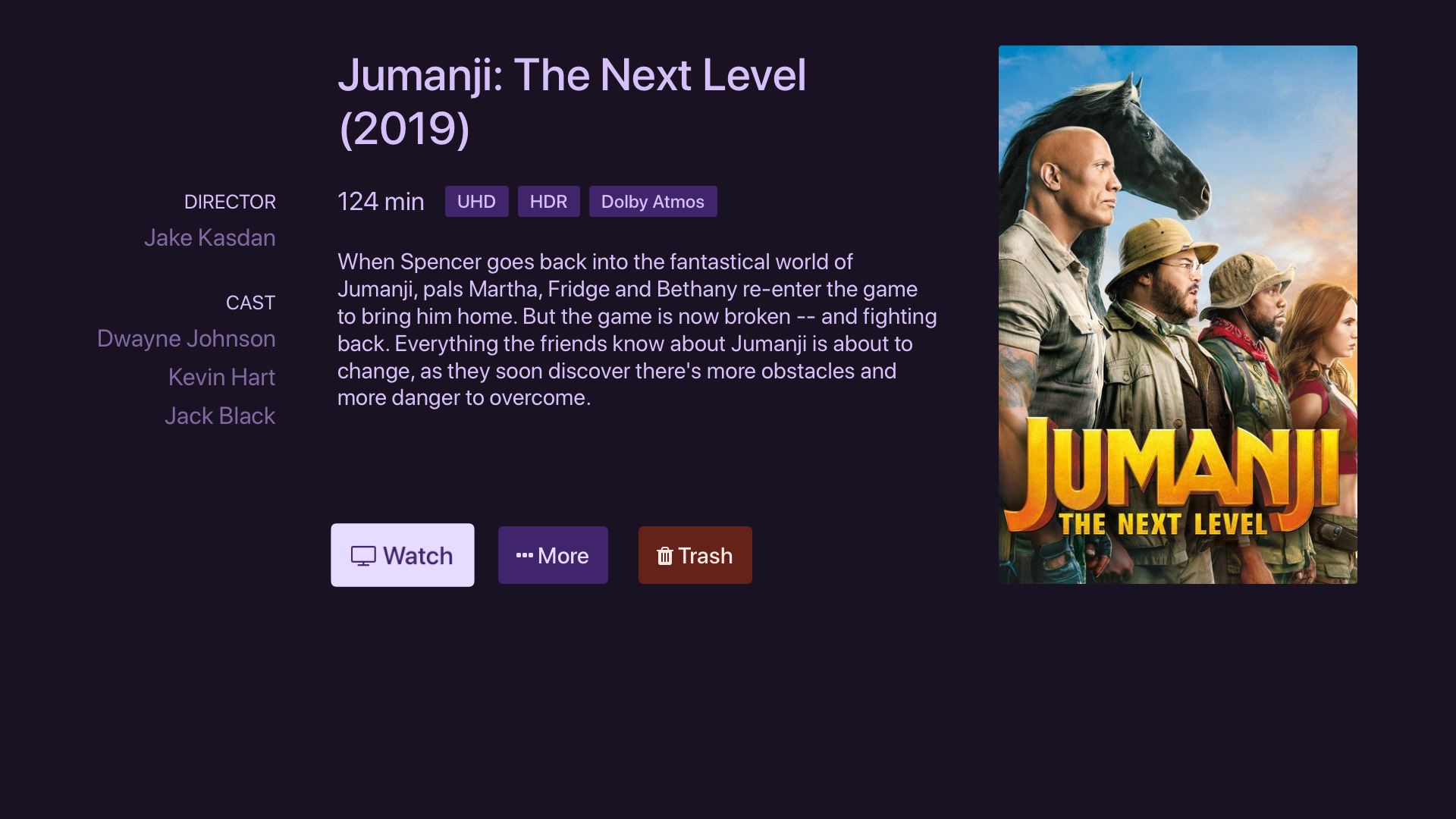 DVR: Watch your favorite movies
Enjoy Live TV, anywhere in your home with Channels
Your Favorite Shows
Watch primetime TV, local news, and sports anywhere in your home
HD
Full HD TV right from your HDHomeRun
Surround Sound
Support for full 5.1 surround sound
Pause and Seek
Pause, rewind, and fast forward live TV
Program Guide
Zero configuration to see what's on TV
Quick Tune
Change channels in less than 1 second
---
Never miss an episode with Channels Plus.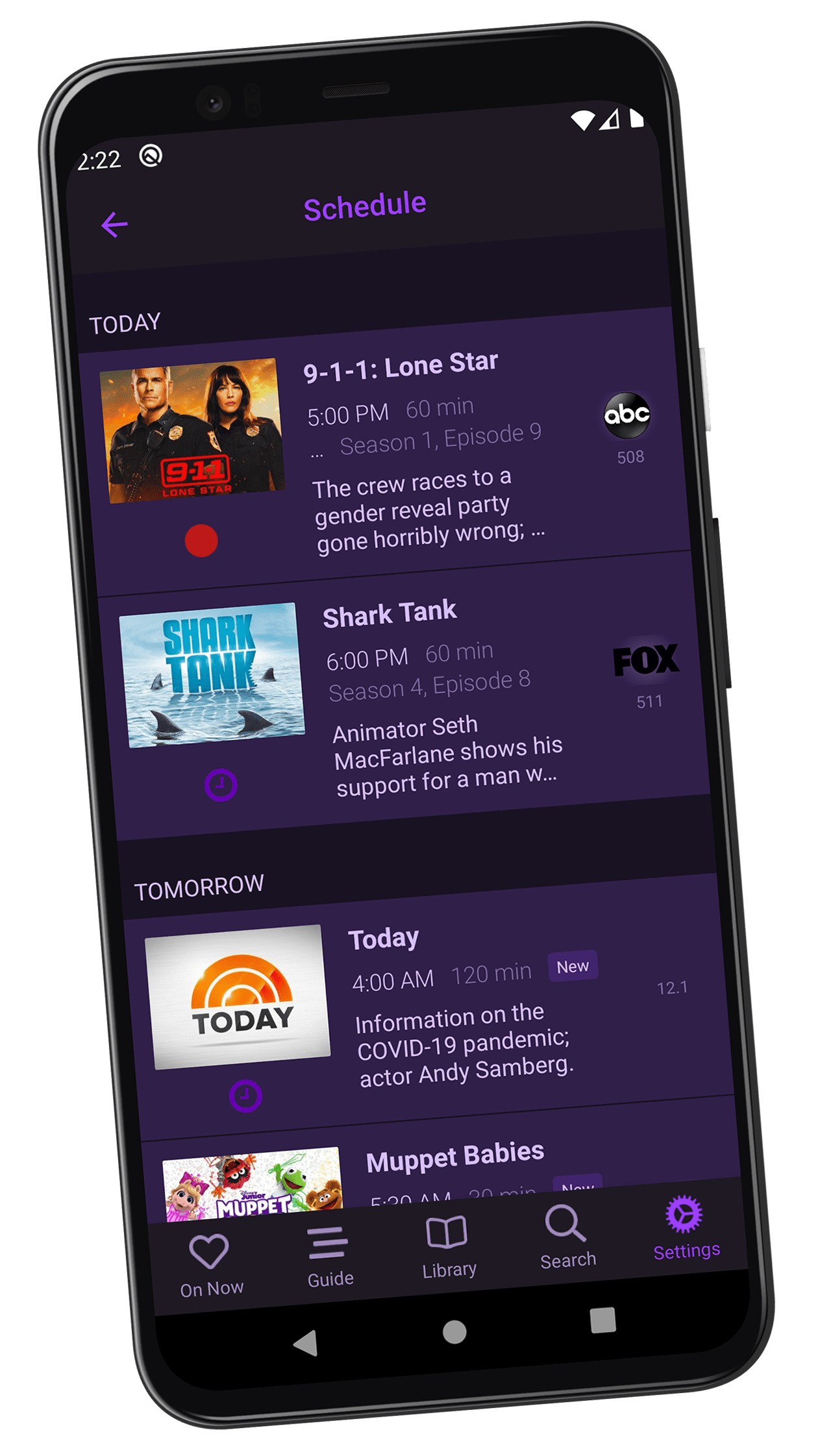 Smart Recording
Record specific episodes or create a Series Pass to get every new episode that airs.
Search Your Favorites
Did you just hear about a great new show? Search for it right in Channels.
Watch While Recording
Watch a recording that's currently in progress, or choose to watch it live.
Team Pass
Search for your favorite team, create a Team Pass, and never miss a game again.
Watch on the Go
Catch up on your shows at the gym. Finish the end of the game on the train. Tune in to breaking news when it happens.
Seamless Management
Manage recordings, create a Series Pass, schedule recordings from the guide or while you watch, all right within Channels.
---
Channel Flipping
See what's on your other channels while watching.
It Just Works
Never switch inputs again. Channels has simple and familiar ways to both browse and control TV.
Sports Seek
Customize your seek times for sports programming. Quickly skip through the downtime.
Favorites
Mark channels as favorites. Browse them for quicker access to your favorite content.
Accessibility
Full support for VoiceOver. Browse and watch TV with ease.
Closed Captions
Full support for closed captioning and alternate audio tracks.
Want to learn how it works?
Or
Check it out in action.